The Government announced in the Budget on 11 March 2020 that it will extend a business rates Retail Discount scheme for occupied retail properties with a rateable value of less than £51,000 from 50% to 100% until 31 March 2021.
The list of beneficiaries of the original Retail Discount scheme announced in the 2018 budget now extends to museums, art galleries, theatres, gyms, small hotels and nightclubs, but is likely to exclude financial, medical and professional services.
Responding to the announcement, Paul Nash, Director of Business Rates, commented:
"As usual, the devil is in the detail and, while the retail sector will no doubt welcome any relief in respect of business rates, it is not as far reaching as it might first appear.
"Any relief is likely to be subject to EU state aid limits, which restricts the support available to any businesses to €200,000 (approximately £168,600) over a rolling three-year period. It also excludes the majority of national retailers that occupy properties with a Rateable Value over £51,000 and which are the ones who have been feeling a lot of the pain. Not only that, they also bring in footfall for a lot of the smaller retailers so it is incredibly short-sighted of the Chancellor to exclude them.
"Ratepayers should therefore wait to see the full extent of the relief, or lack thereof, in the post-Budget report before counting their chickens."
In a joint research report by LSH and retail property organisation Revo titled 'Fixing our broken town centres', which was published last autumn, high business rates were cited as the second most critical challenge facing town centres, after online shopping.
Steve Norris, National Head of Planning, Development & Regeneration, commented:
"The abolition of business rates for small to medium sized retailers and restaurants in the budget announcement today is extremely welcome news. But if we are to create sustainable, diverse and thriving town centres fit for the 21st Century, then we must reduce the business rates burden for all, not just a small proportion.
"Our research also identified a need to 'level the playing field' between bricks and mortar, and online retailers. Without this, there will likely be a continued wave of casualties and failures on the high street. These failures may well be further compounded and accelerated by a fall in trips, footfall and consumer spending if the Coronavirus outbreak becomes a pandemic. We only need to look at North Italy now to see the impact on its once bustling and vibrant plazas and tourist attractions!"
Get in touch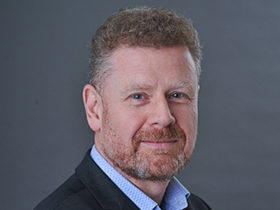 Steve Norris
National Head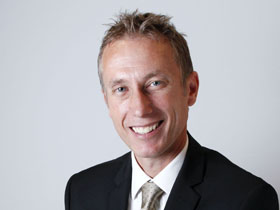 Paul Nash
Regional Head of Division - Rating - South
REGISTER FOR UPDATES
Get the latest insight, event invites and commercial properties by email