Dr Steven Norris, who heads up LSH's PDR team nationally, and Paul Shuker who is based in the firm's Manchester office, join over 180 highly-qualified professionals charged with delivering an £8.6 million contract to breathe new life into England's town centres by advising local leaders and communities on issues around planning, urban design, placemaking, landscape architecture and leadership.
The Task Force was launched by the Government in May 2019 and is co-ordinated by the Institute of Place Management (IPM); Steven is also a Fellow of the IPM and Paul is a Member.
Together Steven and Paul have over 50 years' experience of advising both the public and private sectors on the masterplanning, planning and regeneration of many of the UK's city and town centres.
Steve Norris, National Head of Planning, Development and Regeneration at LSH, commented:
"Town centres and high streets are the heart and soul of our communities, but many of them face unprecedented challenges and uncertain futures due to the impacts of online shopping and the fallout from the COVID-19 pandemic. Although hard to imagine in the midst of Lockdown 2.0, now is the time to grasp the nettle, to review and reimagine our towns and cities, and create attractive, sustainable and smart places that meet the needs of our communities, businesses and future generations".
"Paul and I are passionate about saving our town centres and our appointment to the High Streets Task Force represents another critical partnership and an opportunity to utilise our considerable knowledge and expertise to help effect positive change on a national scale."
LSH is also currently running a joint survey with retail property and placemaking body, Revo to identify the challenges facing our town centres, high streets and shopping centres in order to help to identify workable solutions that meet the needs of all key stakeholders. To take part in the survey, please visit the following link >
https://bit.ly/3jUqmAg
Get in touch
Steve Norris
Planning Regeneration + Infrastructure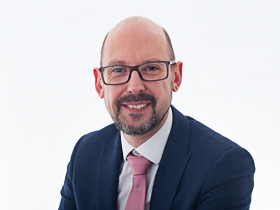 Paul Shuker
Director - Planning Consultancy
REGISTER FOR UPDATES
Get the latest insight, event invites and commercial properties by email