How can we help?
Building Surveying And Reporting
Construction cost consultancy
Construction project management
Dilapidations
Move management
Real estate due diligence
Refurbishment and fit out project management
Know dilapidations
A LANDLORD'S GUIDE TO DILAPIDATIONS
Landlords who fail to deal with the issue of dilapidations robustly can encounter serious financial implications, this guide will help you understand and minimise risk.
Download report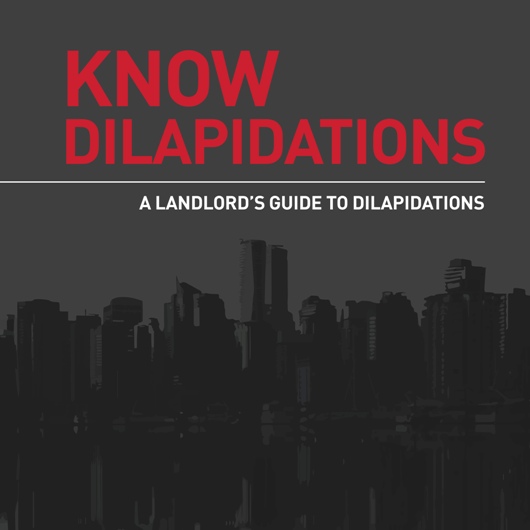 Know dilapidations
AN OCCUPIERS' GUIDE TO DILAPIDATIONS
Our guide helps occupiers understand what their requirements would be when it comes to maintaining and repairing the premises during occupancy and when a lease comes to an end.
Download report