How can we help?
Planning
Development consultancy
Regeneration advice
Urban design
Planning enforcement
Planning policy
Residential development
Planning
Town planning is an increasingly complex and difficult space to navigate.
Our planning team can deliver solutions to your planning problems across the UK. We have experts across a range of fields including residential, commercial, industrial, office, leisure, retail and education sectors.
Our services include:
Development management and planning appeals

Airspace development

Land use and portfolio review
Development consultancy
We advise you on how to achieve the best balance between investment, time and returns assessing your options for development - either financially or politically – from the outset.
Our experienced development consultancy team will assess your options for development – whether from a financial or policy perspective – and advise you on how to achieve the best balance between investment, time and returns.
Practical development consultancy advice
For every development site there are a range of development solutions. Our development consultancy team works with town planners to identify the development solution which best fits your property development objectives. Our recommended solution will be both viable and achievable within your time frame.
Extensive experience of supporting viable developments
We have worked with many private and public sector organisations to review their property assets to identify development opportunities. We prepare feasibility studies for the re-use, redevelopment or disposal of these property assets.
Further development consultancy services
Options evaluation
Funding and financing strategies
Viability assessment
Planning evaluation
Developing a planning strategy
Key Contact
Robert Neaverson
Director - South Region Development
Regeneration advice
Our experienced team of regeneration consultants provide the economic advice and market knowledge to help you take regeneration projects forward on a commercially viable basis.
Expert regeneration advice, when you need it
We work across the UK and Ireland on a variety of different regeneration opportunities, from the start of a project through to delivery and development.
Our involvement in a regeneration project can include regeneration strategy consultancy to help shape the future of a site or area, masterplanning advice, development economics and development finance consultancy. We have proven skills in many of the key processes involved in delivering successful regeneration projects, including site assembly, disposals, compulsory purchase and development viability modelling and testing.
Structuring partnerships and delivery mechanisms
We are experienced in creating delivery mechanisms and special delivery vehicles to harness the potential of partnerships between the public sector, government agencies and private sector organisations. We also lead the delivery of major regeneration projects.
Specific areas of expertise include:
Creation of delivery vehicles
Compulsory purchase consultancy
Major development sites
Urban regeneration consultancy
Strategic planning consultancy
Creation of regeneration partnerships
Public Private Partnerships
Key Contact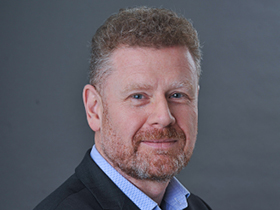 Steve Norris
National Head of Planning, Development and Regeneration
Urban design
How things work and look matter. We knit together commercial urban design advice and skills to deliver better places and built environments, ensuring enduring value.
Who are we?
A new national urban design team for 2019 and beyond
Multidisciplinary function - working alongside our in-house team of planners, regeneration, viability and heritage professionals
Delivering creative placemaking, commercial expertise and local market knowledge
Services:
Masterplanning
Feasibility studies
Design codes
Design briefs
Outline planning applications
Design briefs and guides
Design & access statements
Supplementary planning documents (SPDs)
Area action plans (AAPs)
Design advice
Typical working environments:
Sites
Neighbourhoods
Regeneration areas
Urban extensions
New settlements
Planning enforcement
Our experienced planning professionals act on your behalf to respond to planning enforcement issues - minimising the impact, eliminating confusion and resolving the situation.
A calm head in a crisis
Every year, many people fall foul of planning regulations, often unintentionally and unwittingly. The arrival of the planning enforcement notice is an unwelcome surprise, whether you're a land owner or tenant.
Planning enforcement procedures can be intimidating, typically emphasising the maximum negative penalties and outcomes that the system allows. The reality is often less threatening and our team of planning professionals can put your mind at rest.
Dealing with local authorities and planning offices
Our team are experienced in negotiating with local authorities and planning officers. We understand planning law, so can take charge of the process to deliver a satisfactory outcome.
Advice and action
Many issues can be resolved via explanation, negotiation and cooperation. We will develop a suitable strategy and negotiate with authorities on your behalf to secure the necessary consents. If things escalate, we can also act for you in planning enforcement appeals and inquiries. We have the skills and experience to help you minimise the effect on your property and avoid prosecution and penalties.
Further services
Planning enforcement appeals
Planning enforcement notices
Stop notices
Breach of conditions
Planning contravention
Planning policy
Our planning policy service helps public bodies and local authorities develop and implement legally compliant, evidence-based planning strategies for individual sites and entire portfolios.
We work with a wide range of public and private sector clients across the UK and Ireland, dealing with the National Policy Planning Framework, strategic and local planning policy documents, and bringing a comprehensive understanding of planning law and policy.
Evidence-based planning and development advice
The primacy of the development plan is an established foundation for the UK planning system and it is imperative that everyone with an interest in land and property engages with the plan preparation process.
Our economic and technical studies have helped underpin Local Development Frameworks and development plans, and we draw on our deep knowledge of commercial property transactions to provide market context for all our planning policy advice.
We maintain the largest independent commercial property database in the UK, including details of some 70% of UK commercial property transactions, which offers an up-to-date evidence base to support or challenge development plan documents.
Our planning team advise on all aspects of planning policy engagement. Specific services include:
Technical planning policy studies (evidence based)
Retail
Leisure
Employment land
Housing land supply
Development briefs
Offices
Planning policy engagement
Local plan monitoring
Local plan representations
Site allocations
Round table discussions
Strategic Housing Land Availability Assessment (SHLAA)
Examination in Public (EIP)
Challenges to policy proposals
Preparing for Community Infrastructure Levy (CIL) charges
We also work with authorities in developing their community infrastructure charges including managing the process, public consultation, infrastructure needs assessment and testing the viability of proposed CIL charges.
Residential development
Our Residential Development consultancy team will help you reduce the time it takes to get planning permission and maximise returns and the benefits of development.
We offer practical and knowledgeable advice to help you select development opportunities, navigate your way through the planning system and deliver your scheme on time.
Since 2010, our residential development consultants have supported the delivery of over 15,000 houses in the south east alone.
Support throughout the residential development lifecycle
We provide support to all aspects of the residential development process, from site identification, acquisition and planning policy through to affordable housing, section 106 negotiations and eventual disposal.
Services include:
Development project management and scheme delivery
Coordination of major residential development projects and masterplans
Residential site identification
Planning application management
Residential viability assessments
Affordable housing assessments
Section 106 negotiations
Planning policy advice – CIL/ affordable housing
Residential development opportunity acquisition and disposal
Strategic residential development advice and option negotiation
Planning appeals expert witness
A trusted partner to both developers and local authorities
We are trusted advisers to local authorities and developers, giving us a unique understanding of both sides of the development coin. We have recently provided Community Infrastructure Levy advice to nine local authorities in the South East and provided advice on several major development masterplans in London.