The Levelling Up White Paper introduced in 2022 presented an opportunity to reset the complex relationship between local and national Governments. It placed Local Authorities at the centre of delivering the national Government's aims to improve infrastructure opportunities across the Country, from town centre regeneration to transport and everything in between.
Offering £4.8 billion of funding for Local Authorities, the Fund was viewed by the national Government as a welcome opportunity for Local Authorities to thrive, and for places and people to improve. However, many concerns have been raised over the last 18 months regarding the competitive bidding processes Local Authorities are forced to participate in to gain a portion of this funding. This has shifted the focus away from improving communities and places, and more towards financial pressures and the resources needed to compete for funding.
A seminar recently hosted by the Urban Policy Research Unit, Centre for Cities - "Local government funding - what could a more streamlined system look like?" - has further highlighted issues with the Levelling Up agenda. Not least the criticism that funds for Local Authorities tend to be disjointed, with different pots of funding coming from different government departments. It is also not uncommon for members of the national Government themselves to be unsure of exactly how much money is available for Local Authorities to bid for.
This lack of transparency and increasing complexity, combined with the lack of funds available to help all Local Authority areas, leads to some Local Authorities bidding for what they think they can get, rather than for what the local community actually need.
The funding also often focuses on micro-scale regeneration projects, but can often neglect the importance of the long-term sustainability of the levelling up agenda; which to be successful should focus on the prospects of the local community and the importance of investing into an environment to make it a place where communities can thrive.
Highlighted in the seminar, many funds available only allow a small number of Local Authorities to improve small scale aspects of their environment, rather than improving the prospects of an impoverished area. The levelling up funding available can be politically driven, and may not be sufficient to create long term change across the country.
Jess Nicholson, a member of LSH's PR+I team in attendance at the seminar, stated, "the link between place and people cannot be undermined, as the provision of adequate infrastructure enables the population to thrive. The planning sector acts as a catalyst in this regard, but it can only happen with adequate funding and a long-term cohesive vision for the country."
As the process to gain levelling up funding includes 'bidding' for a proportion of a finite pot of money, only a number of Local Authorities benefit, which results in competition and raises the debate of 'who needs the funding more and who benefits more?'.
Jess confirmed, "each area has its own issues and improvements to make, and deprivation is relative. To argue or determine who deserves the funding more is unproductive. Furthermore, under-resourced Local Authorities may not have the ability to comprehensively apply for funding, as their resources are needed elsewhere and as a result, they are further disadvantaged because of the current system".
Another point of discussion in the seminar was how political context is often overlooked in the bidding process. The public lack of trust in Local Authorities that has cumulated over time in certain areas has meant some leaders do not bid for funding at all. Furthermore, the demoralisation and frustration felt by Local Authorities rejected from funding often acts as a deterrence to bid for funding again in future, continuing this loop of 'winners and losers'.
Jess states, "it is important not to overlook the political context in which Local Authorities operate, as it highlights the differing inequalities that they face. If Local Authorities were placed on an even playing field, the more effective bidding (for funding) would take place, which would produce positive outcomes for people and places in their area and wider region. The planning sector should be considered throughout the funding process, as it provides the appropriate mechanism to help understand and combat inequality on all scales."
During the seminar debate, interesting solutions were proposed, such as fewer pots of funding with higher value. The seminar concluded that it is vital the national Government understands the underlying issues that exist in a wide range of socio-economic contexts within communities, and the importance of taking a long-term approach towards the Levelling Up agenda and funding streams. This cannot happen without the aid of the planning sector.
At LSH, our Planning, Regeneration, + Infrastructure (PR+I) team has a wide range of experience in short and long-term projects. Our specialist team provides advice to a number of Local Authorities at all stages of the planning, development and regeneration lifecycle. Works we undertake include:
Urban Regeneration and Masterplanning;
Town Centre Regeneration;
HMT Green Book Business Cases;
Funding applications to Government;
Housing Land Supply Assessments;
Affordable Housing Need;
Employment Land Supply and Need;
Health Impact Assessments; and
Evidence-based Town Centre & Retail Strategies.
Please contact us if you require any advice or support in these areas.
Get in touch
Jess Nicholson
Assistant Planner - Planning Regeneration + Infrastructure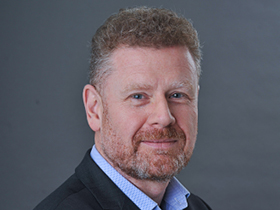 Steve Norris
Executive Director - National Head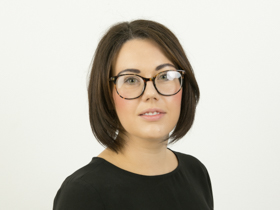 Laura Dixon
Associate Director - Planning Consultancy
REGISTER FOR UPDATES
Get the latest insight, event invites and commercial properties by email