Modern co-living is a residential format which provides private rented living space within a managed development (either purpose-built or converted) providing extensive communal facilities. The format is well established in many International cities, including London, and slowly evolving in other parts of the UK.

In what likely signifies a policy shift towards accepting the principle of co-living development, Birmingham City Council is consulting on a draft Shared Accommodation Draft Supplementary Planning Document (SPD). If adopted, it will establish the guidance, principles and requirements for future co-living schemes of more than 50 units.

The proposed requirements through Birmingham's SPD are particularly noteworthy and include:
Defining accommodation standards: bedrooms - minimum size of 27.5 sqm, internal communal amenity spaces - minimum space of 4.5 sqm per bed, and outdoor amenity spaces - minimum 10 sqm per resident;
Requirement of a quantified need assessment, taking into account affordability of alternative rental options in Birmingham;
The submission of a Management Plan, secured through a planning condition or section 106 agreement; and
Tenancies to be offered for a minimum of 3 months.
While by no means a solution to the City's housing shortfall, our view is that providing they are designed with care, co-living schemes have realistic potential to diversify the range of Birmingham's residential accommodation, particularly by appealing to those who seek a more flexible, all-inclusive offer and sense of community.
If adopted, future challenges are still likely, especially for early pioneering schemes where quality and format is expected to be scrutinised. Further political acceptance on the principle will also need to be managed where concerns have previously been raised on the format.
The Council seeks views on the draft SPD up to 28th January 2022. Comments are requested via email to:
planningstrategy@birmingham.gov.uk
If you would like to discuss the content, implications or opportunities arising from the draft SPD, please contact Jeevan Thandi in our Birmingham Planning, Development and Regeneration team on the details below.
Get in touch
Jeevan Thandi
Senior Planner - Planning Consultancy
Antony Harding
Director - Planning Consultancy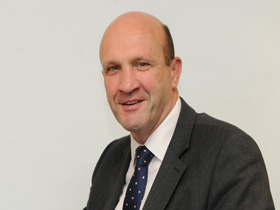 Stephen Hemming
Director - Planning Consultancy
REGISTER FOR UPDATES
Get the latest insight, event invites and commercial properties by email