The Queen's Speech 2021 promised a new Planning Bill in Autumn of this year but what does this mean and how might it affect you? Director in our Planning, Development, and Regeneration team, Richard Moffat, explains.
Governments of whatever political tone have always been interested in town planning, unsurprising when you consider that development and construction is so often the unsung hero of our economy. In 2019, government estimates show that the construction sector contributed approximately £117bn to the economy, employing some 2.4 million people. It is little surprise that as the gatekeeper in delivering such wealth, the planning system falls under such close political scrutiny.
Our work covers a wide range of public and private sector clients as we navigate through the potential opportunities and pitfalls of the planning system. As Planning, Development and Regeneration experts, we remain alert to the implications of potential changes to planning legislation, especially as we emerge from the Covid-19 pandemic.
Yesterday's announcement of a Planning Reform Bill in the Queen's speech marks a significant step forward in the process of intended reform, which has already involved planning policy changes such as the change of Use and Permitted Development rights which has divided opinion between various stakeholders.
In August 2020, the government released a white paper entitled 'Planning for the Future'. Within this, the Prime Minister, facing questions about the delays to house building, promised "no more fiddling around the edges, not simply painting over the damp patches but levelling the foundations and building, from the ground up, a whole new planning system for England."
The proposed Bill should be seen in context of the Conservative's manifesto promise to build at least 1 million new homes over the next 5 years with a target of achieving the construction of 300,000 new homes a year by the mid 2020's. This comes as we recognise the need for the critical mix of town centres to shift in response to the changes in consumer shopping habits and the shift towards a hybrid working model being adopted by many companies.
The government's desire is to move towards a 'rules-based' system of planning, believing that the current planning system is unnecessarily complex, inefficient, and opaque, hence resulting in discretionary decisions.
Whilst this may be a valid criticism of the current planning system, it could be argued that it ignores one of the current system's fundamental benefits – flexibility. Currently, councils can consider the individual circumstances of the planning decision. The key balance is whether the price paid for this flexibility increases 'planning risk' and pushes up the cost of capital for development, as a result, discouraging both innovation and land being brought forward for development.
The government's white paper proposed requiring local authorities to zone land into one of the following three categories:
Growth – these are areas where development will be approved at the same time that plans are prepared, resulting in the quick and efficient delivery of new schools, homes, shops and business space (as long as local design standards are met).
Renewal – areas classified under this bracket will be suitable for 'some' development, such as covering existing built areas "where smaller scale development is appropriate".
Protection – this allows local authorities to protect areas such as natural parks and areas of outstanding natural beauty from development.
The reforms also propose:
The scrapping of the s106 system of developer contributions, replacing it with a national infrastructure levy;
The imposition of mandatory, centrally-set housing targets;
The creation of new, stripped-back local plans that allocate sites but do not set local authorities;
A fast track system for 'beautiful buildings';
All new build homes being "zero carbon ready"; and
The introduction of Design Codes.
Standardised and visual
The consultations envisaged plans being visual and map based, standardised, based on the latest digital technology, and supported by a new standard template. This will be welcome news to those whose business activities cross over more than one local area.
Centralised control
The proposed reforms also lean towards more centralised control and, whilst community consultation is promised, the initial perception is one of top-down rules as opposed to bottom-up, evolved policies. It remains unclear what the future holds for strategic plans across wider geographical areas.
Design Codes
The focus on Design Codes follows on from the consultation drafts of the updated National Planning Policy Framework (NPPF) and National Model Design Code earlier this year. Design Codes are a set of rules or requirements that tend to cover the design of streets, open spaces, buildings and other physical aspects of a site. It is envisaged that local authorities will be required to prepare Design Codes, in consultation with local stakeholders, in order to ensure development reflects the character and design preferences of the local area.
Our Urban Design & Regeneration team has significant experience in preparing Design Codes for sites and wider areas. We have recently prepared a Design Code for Goffs Oak in Essex and are currently preparing a Design Code for another large site in Essex.
Where next?
In December 2020, Housing Minister Christopher Pitcher said they are still on track to deliver these reforms but sought to refine the proposals so that they are in "tight shape by the time we get to legislation". Unsurprisingly, this is bound to require a lot more consultation and Joanna Averley, the Government's Chief Planner, suggested that any necessary legislation will be prepared in Autumn 2021.
It is also important to consider that despite the UK government's significant working majority, Bills often undergo significant changes as they meander their way through the parliamentary process to the final destination of enactment.
Yesterday's Queen's Speech included a clear intention to move forward with the new planning reform agenda, however, the government has fired the starting pistol on a potentially radical change to planning policy which has the potential to affect the development industry far and wide, at both a root and branch level.
Get in touch
Our dedicated Planning, Development & Regeneration team has considerable experience and a strong track record of delivering critical and complex projects across the full spectrum of land uses. For more details on how the proposed reforms to planning legislation may affect you, please get in touch.
Get in touch
Steve Norris
National Head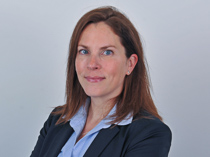 Mary-Jane O'Neill
Head of Planning Consultancy (London & South)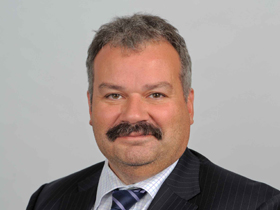 Richard Moffat
Director - Planning Consultancy
REGISTER FOR UPDATES
Get the latest insight, event invites and commercial properties by email