The pack of serviced office operators circling Bristol is testament to the city's credentials as an elite business location. However, with strong occupancy rates and limited choice elsewhere, it is only a matter of time before the region's other key markets are targeted.
Flex phenomenon lands in Bristol
Bristol city centre has already seen record annual take-up from serviced office operators, with the latter half of 2019 yet to be accounted for. Amounting to 76,000 sq ft, H1 2019 saw five separate deals to a range of operators, the largest of which was Clockwise Serviced Offices at the Generator Building (31,000 sq ft). Furthermore, circa 100,000 sq ft of live requirements from the likes of WeWork and WorkLife means there is much more to follow.
Why now? Why Bristol?
The recent spike of flex-space activity in Bristol reflects a perfect storm of factors. In a rush to grab market share, structural changes in occupier demand have preceded something of a 'space race' among operators and their respective investors. The initial clamour began in Central London in 2017, and has subsequently rippled out to the UK's other major centres.
Bristol is a prime target for expansive operators, albeit a lack of suitable stock has seen the city arrive slightly later to the party than other core regional markets. Bristol is highly conducive for flex-space solutions, being a haven for start-ups and small businesses, particularly in creative and tech industries, and fed by a pool of talent from its renowned academic institutions.
Playing catch up
Despite the recent scale of activity in Bristol, the growth of flex-space is off a low base. While Bristol is home to the highest proportion of flex-space among the region's key markets, equivalent to 3.6% of total stock, this is below the average for the UK's South East markets (3.8%). Even when the recent acquisitions and live requirements become operational, Bristol's share of flex-space rises to only 5.2%, below that of Central London (5.5%).
Bristol's scale and positive occupier market attributes merit the attention it has received from serviced office operators, but the region's other key markets should not be overlooked. Variation in both current levels of flex-space and prevailing occupancy levels should be an important consideration to both landlords considering more flexible leasing offers and serviced office operators seeking to exploit gaps in the market.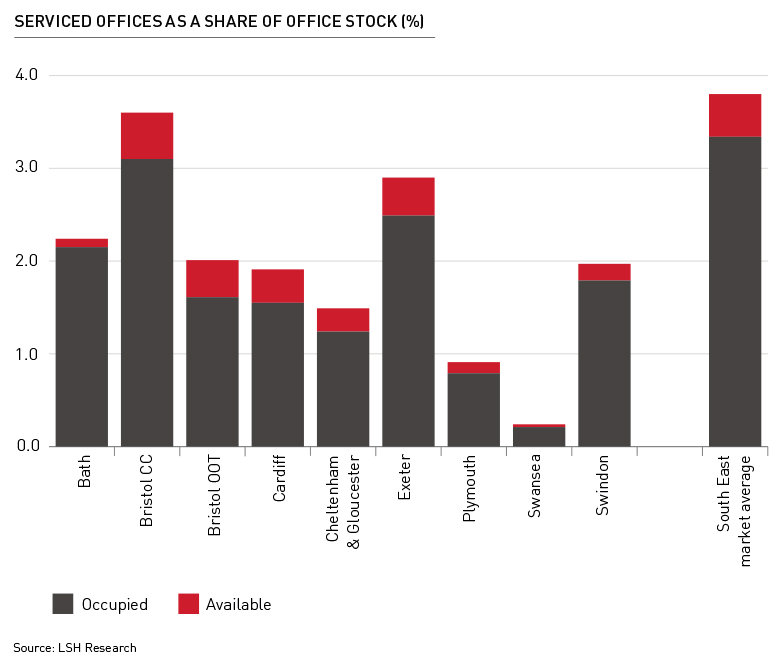 Healthy occupancy rates
Our detailed analysis of the current flex offerings reveals that occupancy levels are generally strong across the region. Bath boasts the strongest occupancy rate of any location, standing at 96% according to our August survey. While Bath is much smaller scale than Bristol, it enjoys similar traits to its near neighbour, and there is clearly scope for additional flex-space in the market to meet demand.
Elsewhere in the region, current supply of flex-space typically accounts for under 2% of total stock, while the only markets with occupancy of below 85% are Bristol out of town and Cardiff. Clearly, therefore, there is scope for new entrants to other markets across the region, particularly as the current supply is dominated by relatively conventional flex-space.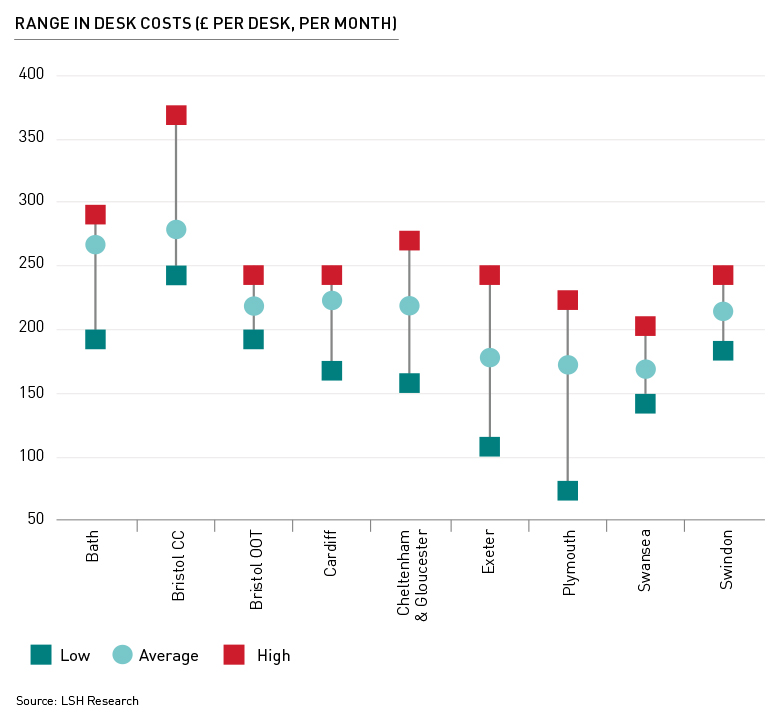 A wake-up call to Landlords?
With more serviced office requirements set to enter the markets, the recent activity we have seen is no flash in the pan. So, should landlords of conventional offerings be concerned? The tides of structural change will see more and more occupiers, particularly at the smaller end of the market, turn to flexible offerings.
While traditional serviced offices typically lack the wow factor, the new wave of flex-space operations are raising the bar in quality, in terms of design, appeal and amenity provision.
Landlords of more conventional offices have to adapt their own offerings to meet the growing appetite for an office to reflect a more holistic, aspirational lifestyle that extends beyond only the functional need for space.
Pictured: In Q2, Clockwise bought the Generator building, Bristol,which will be converted to serviced office space.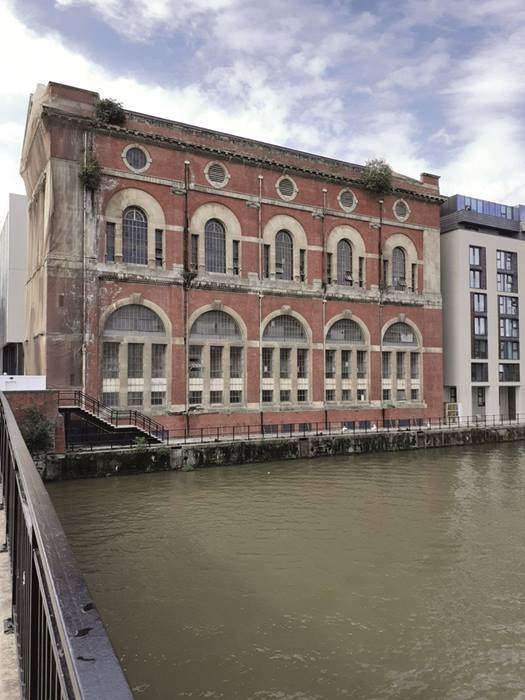 REGISTER FOR UPDATES
Get the latest insight, event invites and commercial properties by email