While investment volume slipped to a three-year low in Q3, activity improved on the previous quarter, according to Lambert Smith Hampton's latest UK Investment Transactions (UKIT) report.
Download the latest UKIT Q3 2023 report here in full →
£7.9bn of UK property assets changed hands in Q3, down 8% on Q2's already weak outturn, 35% below the five-year quarterly average and the lowest since the pandemic-afflicted period of Q2 2020. Notably, for the first time since 2012, Q3 brought a fourth successive quarter of sub £10bn volume.
However, indicative of improving depth in the market, the number of transactions rebounded by 25% on Q2 and was only 10% below average. Notably, the thinnest part of the market in Q3 was the middling £20m to £50m lot size bracket, where volume halved from Q2 and was the lowest since 2009.
Offices were again the biggest drag on the overall volume, reflecting apathy around persistently low staff occupancy, ESG mitigation costs and the mismatch in price expectations between buyers and sellers. Office volume amounted to only £1.7bn in Q3, 56% below trend and the third lowest on record.
While industrial volume of £1.9bn was 24% below average, the result is respectable given the severe pricing correction seen in the sector and its associated impact on combined value. Tellingly, industrial volume ran ahead of offices for only the second time on record, with positive fundamentals of tight supply and ongoing rental growth continuing to drive activity.
Of the main sectors, retail volume appeared the most resilient in Q3, with volume hitting a five-year high of £1.9bn and 36% above trend. However, this was underpinned by Realty Income Corporation's colossal £650m sale and leaseback of the ASDA supermarket portfolio, the largest deal of the quarter. Notably the North American investor was by itself behind £1.0bn of retail purchases in Q3.
At £2.1bn, living sector volume was notably under par in Q3, standing 37% below trend and 31% down on Q2. While a lack of large deals weighed on volume, it boasted two of the quarter's three largest transactions, namely Menora Mivtachim/Cain International's £500m forward-funding of a 2,389-bed PBSA portfolio and Vita Group's £300m PBSA portfolio purchase from Savills IM.
The All Property average transaction yield moved out by 25bps in Q3 to 5.98%, its highest level since Q1 2014. This was driven by a substantial 184bp outward shift in the average office yield, which moved to a 14-year high of 7.57%. In contrast, the average transaction yield for retail and industrial moved in by 40bps and 4bps respectively during Q3.
Ezra Nahome, CEO of Lambert Smith Hampton, commented:
"Q3's subdued volume was predicted and reflects both the usual lull seen over the summer and the impact of another bout of interest rate rises. That said, encouragement should be taken from the clear uptick in volume and especially deals done in the latter part of the quarter.
"Importantly, recent weeks have seen the debate shift from where interest rates will peak to when they will start coming down. This change is giving more certainty for buyers and sellers over pricing and this should translate into a tangible improvement in volumes as we head into 2024.
"The current point in the market arguably represents the very start of a new cycle, with the difficulties over the past year reflecting the painful adjustment away from a long era of ultra-low interest rates. The UK market has seen a swifter, sharper correction than other parts of the globe, and this represents a great opportunity to find value for first movers."
Get in touch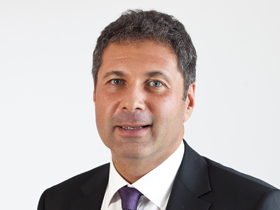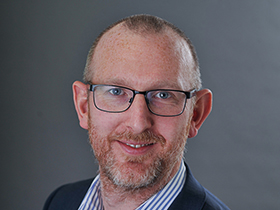 Oliver du Sautoy
Head of Research
REGISTER FOR UPDATES
Get the latest insight, event invites and commercial properties by email