We have announced that our Manchester office will be moving to Windmill Green, located on Mount Street in the heart of Manchester City Centre in September. The new office space will act as our regional hub for the North West of England where we will continue to cover a wide range of service lines and market sectors.
Windmill Green offers a contemporary new workspace centred around best-in-class ESG credentials and boasts a 'Platinum' Wired Score rating signalling the building's best-in-class digital connectivity and infrastructure status. In addition, it has recently been awarded a cycle score 'Platinum' making it celebrated as the city's most cycle-friendly building. We have invested significantly in their ESG and Sustainability offering in recent times with the move further emphasising our credentials as ESG experts within the commercial property sphere.
As part of the move, our Manchester office team will also be partaking in a charity fundraiser on behalf of Cancer Research UK dubbed 'From One Windmill to Another and Back Again' which will see colleagues 'virtually' travel to the largest windmill in the Netherlands and back again covering a total distance of 1,000 miles in the process. The team will be aiming to achieve a collective distance of 1,000 miles through activities such as walking, cycling, running or rowing with the aim of completing the distance by the end of September when we are due to move in to Windmill Green.
Christiaan Flatley, Senior Director and Head of LSH's Manchester office said: "The move to a new flagship location in the heart of the city centre follows a period of strategic reorganisation, during which time we have been successful in retaining key members of our team and have continued to identify and integrate outstanding external talent. Our relocation has been planned for some time and we have listened to what our team has told us is important to them, following a successful return to office strategy and Windmill Green delivers on all fronts. This new working environment with Sustainability at the heart of Windmill Green further emphasises LSH's wider ESG aspirations and will serve as a strong platform for further strategic growth across the region as we continue to service our outstanding client base".
Adam Ramshaw, Executive Director and Head of Consultancy Services at LSH added: "The move to Windmill Green aligns perfectly with our current thinking on office space and is a strong reflection of the work we are doing in Manchester as we continue invest in strategic areas of the business. With this new office, we have secured a dynamic, attractive and collaborative space which supports our wider ESG ambitions while creating a working environment which will enable us to continue to provide agile solutions for clients, whilst also playing a vital role in the continued search for new talent".
If you would like to support to our 'From One Windmill to Another and Back Again' charity fundraiser, then you can do so here - https://bit.ly/44voKUX
Get in touch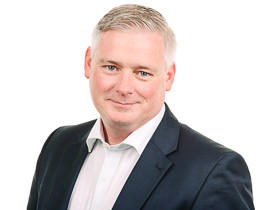 Christiaan Flatley
Senior Director - Head of UK Regions – Valuation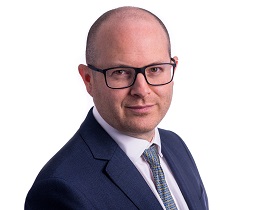 Adam Ramshaw
Executive Director - Head of Consultancy Services
REGISTER FOR UPDATES
Get the latest insight, event invites and commercial properties by email