A new Local Plan is being proposed by Wigan Council that will sit under the Places for Everyone Plan currently at public examination. It will replace remaining policies in the Council's adopted Unitary Development Plan (2006) and in the Core Strategy (2013).

Wigan Council are currently inviting a 'call for sites' that developers and landowners may want to promote through the Local Plan process, including sites that come forward via a completed submission form and an accompanied map showing the site boundary.

The exercise will help the Council identify a potential pool of sites for further consideration and help inform on future decisions in the Local Plan Review.

This is an opportunity for you to put forward any new development sites for a wide range of uses, to continue to promote an existing allocation to establish whether Wigan Council are likely to support the principle of development proposed for your site, or to promote a Site for inclusion in the Local Plan.

You can also demonstrate the availability of your site to understand whether it can help meet the future development needs of the Borough, and whether it is likely to be a favourable development site.

Our team can help draft a comprehensive representation and demonstrate to the Council how your site is suitable, available, achievable and deliverable. We can also assess on-site or surrounding planning constraints and consider whether it meets current planning policy objectives.

The submission deadline is June 30th 2023. If you would like our advice on how to best present your site in light of the Local Plan Review, please contact us on the details below to discuss further.
Get in touch
Chris Hartley
Senior Planner - Planning Regeneration + Infrastructure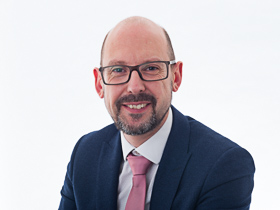 Paul Shuker
Head of Planning Consultancy (North West)PR+I
Alex Roberts
Head of Economics Planning Policy & Planning Consultancy YorksNE
REGISTER FOR UPDATES
Get the latest insight, event invites and commercial properties by email