how can we help?
Our experts act across the entire property and development lifecycle. Take a look at how we can help you achieve your business and property objectives.
Investors
Occupiers
Developers
Investors
From finding and acquiring the best strategic sites, to helping you find the ideal occupiers, our expert team will work with you throughout the development lifecycle to maximise the return on your investment.
Property markets are constantly changing and whether you are a buyer or seller, to achieve the best outcome you need an adviser who is active in the market, not just watching it.
We complete over 200 transactions every year, from North to South, UK mainland to Ireland, large to small and across all sectors. We are unashamedly focussed on the UK & Ireland and combine regional and sector expertise to get great results for our clients.
So, if you're considering sales or want to release capital from your portfolio, talk to us to find out who's buying, what returns they are seeking and what regions and sectors are popular right now. We'll know what the best strategy is to maximise demand and put the right team together to complete your sale. We also have a suite of online options available including private treaty sales or our 574 auctions platform.
There is a huge amount of change affecting the markets right now and this presents buying opportunities. For our current sales please view here.
We have a great track record of finding capital to fund or buy development opportunities. Our experienced team negotiate funding agreements to undertake such projects.
If you're an occupier looking to deliver new properties and release capital from your existing estate, we will provide you with access to development funding and expertise.
For developers, if you've already secured an agreement for a lease, we will find partners to help you fund, build or forward sell your commercial property development.
Achieving attractive development finance is dependent on the funders perception of future risk. We complete more leasing deals than anyone else in the UK & Ireland, and have the knowledge to mitigate risk and support the case for funding.
If you're an owner occupier of property, sale and leasebacks are a way of releasing capital from real estate portfolios. We will guide you through the process and help raise capital to maximise the value of your property for your business.
Our services include:
• Identifying potential investors
• Maximising your covenant strength
• Advising you on the correct lease structure to maximise value for your business
• Providing building survey advice so you are protected from potential building defects
• Helping you search for, and acquire, new commercial properties
If you want to retain an advisor to access the best deals, hear about emerging trends, understand where value can be found and why, then drop us a line as we're here to help.
Key Contact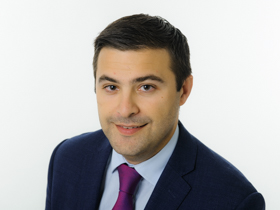 Alex Carr
Executive Director - National Head of Industrial Investment
Occupiers
Our team of industrial and logistic experts offer sound and uncomplicated advice to occupiers in the logistics and manufacturing sectors, finding you the right space and saving you money.
Year on year, 75% of our industrial and logistics instructions are on behalf of existing clients, including Tesco, Boots and Clipper Logistics, providing a deeper understanding of logistics property and markets than our competitors.
We can help you find and acquire industrial and logistics property ranging from large scale national distribution centres (100,000 sq ft and above) down to industrial units of 1,500 sq ft.
Supporting acquisitions
We are experts in acquiring industrial warehouse space and will match the right freehold or leasehold property to your business needs.
Whether you are looking to acquire a national distribution centre on a build to suit basis or a local depot in an existing building, we have the skills to assist you. Typically, our services cover each stage of the acquisition process, including:
Search review – ensuring your search criteria is aligned with your business needs from the outset
Market appraisal – providing detailed advice on leasing or purchasing , as well as build-to-suit or development options and identifying off-market opportunities
Building and racking layout options – working with you to design the optimal layout for your building
Shortlisting – drawing up an industrial property shortlist and conducting the initial inspections
Negotiation and agreement of terms – using our market knowledge to get you the best deals
Benchmarking – helping you compare options for occupancy cost and operations
Legal services – transactions often fail during the legal process – our understanding will help you navigate the potential pitfalls and deliver the best commercial solution
Fit-out – we help manage the process for you
Managing disposals in the industrial and logistics market
If you're considering disposing of an industrial or warehouse property to reduce lease liabilities or raise capital from a freehold sale, we will ensure that you achieve the best possible exit. We can advise you throughout the process, including:
Reviewing your portfolio and agreeing the disposal route and timescales
Creating and delivering a targeted marketing campaign
Managing viewings
Negotiating and agreeing on terms, using our market knowledge to get you the best deal
Legal services – we help you to navigate the potential pitfalls and deliver the best commercial solution
Key Contact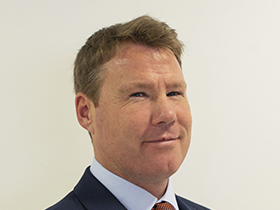 James Polson
Executive Director - National Head of Industrial and Logistics
Developers
From finding and acquiring the best strategic sites, to helping you find the ideal occupiers, our expert team will work with you throughout the development lifecycle to maximise the return on your investment.
Advice throughout the development lifecycle
We provide comprehensive advice on every aspect of the development process, with services including:
Finding and acquiring suitable land and industrial property for sale, and providing appraisals
Securing funding and investors – including structuring joint ventures
Supporting design and build/speculative development – providing feasibility and masterplanning studies
Pre-letting or selling your industrial development – developing and implementing a marketing strategy and securing occupiers
Connecting you with occupiers and investors
Central to our offer is our ability to link developers with occupiers, investors, sources of funding and prime land acquisition opportunities for industrial and logistics developments.
We hold long-term relationships with a significant number of major corporate occupiers, retailers, manufacturing and logistics businesses. Our work with the over 250 public sector bodies means we have access to surplus land that we can introduce to you.
Allied to that, our market leading research team provides a wealth of intelligence on market trends – which our industrial experts draw on in advising you.
Working with market leading developers in the industrial and logistics market
Our clients include leading developers in the UK & Irish industrial and logistics market such as Prologis, Gazeley, Canmoor & Roxhill. Previous projects range from advising on refurbishments and single development projects to driving long-term complicated schemes through pre-planning, planning, construction and letting phases.
We're happy to immerse ourselves in the detail and align ourselves with your objectives, so we are there for the long term.
A further area of expertise is sustainability. We'll help you implement this into building design wherever possible. We are advising Gazeley on the disposal of Blue Planet, Stoke on Trent, a 383,036 sq ft speculatively developed warehouse that is the world's first BREEAM "Outstanding" rated logistics building.
Key Contact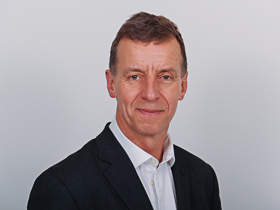 Richard Meering
Senior Director - National Head of Industrial Leasing

NEW DAWN FOR INDUSTRIAL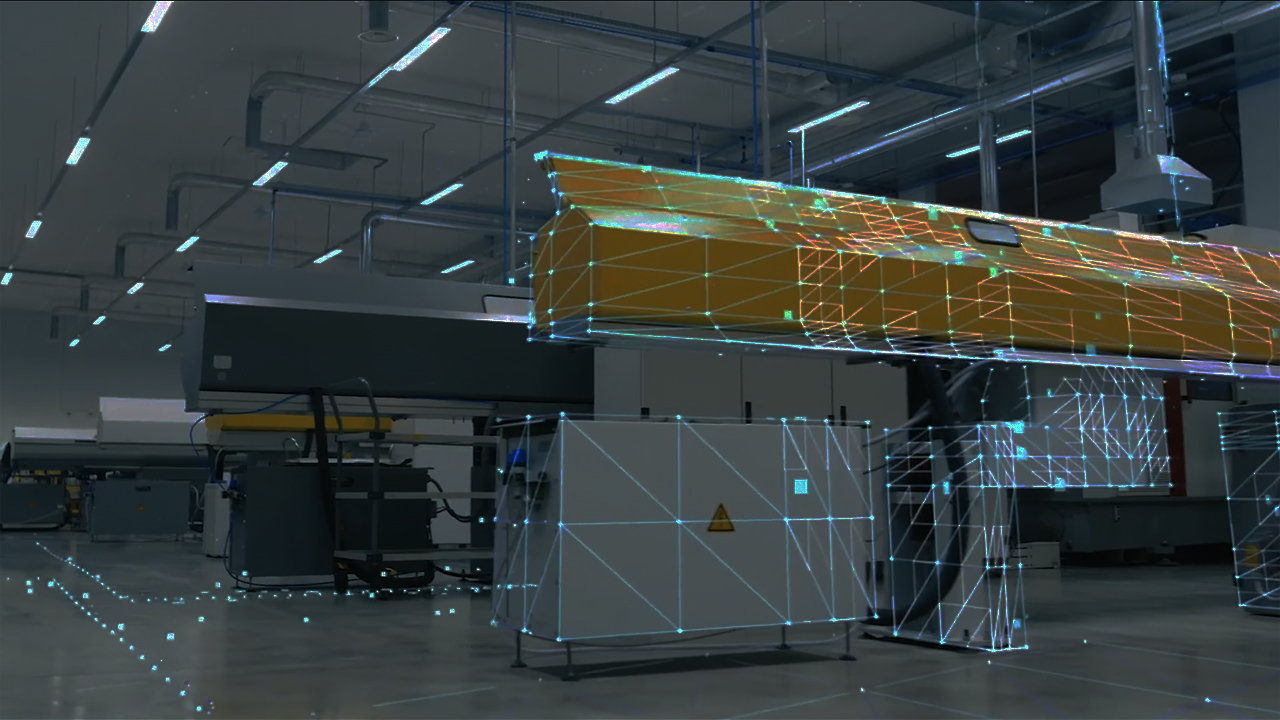 MARKET Insight
Industrial and Logistics Market
Explore industrial market take-up, availability, rents, prime land values and key deals across the UK.
Launch app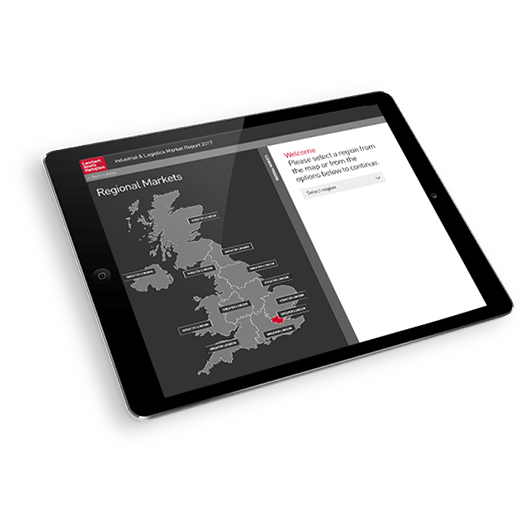 Meet the team
Across services and sectors, find the right person