The last three years have had a profound impact on how people use offices. Trends such as hybrid working that had gradually been emerging accelerated. Businesses are still struggling to bring staff back to the workplace, competing with the comforts of a home office and a sustained period of an adapted lifestyle.
As a result, the 'flight to quality' phase used widely in many real estate forums has gathered pace across London's office market. As occupiers seek only the best offices to attract staff, make the return to office compelling and meet increasing environmental obligations, there's a real danger that grade B offices are becoming the forgotten and stranded workplace.
To find a solution, landlords need to think creatively, both about how to refurbish or reposition office space and how to work with their tenants to provide opportunities for improvements. If a landlord and tenant work together, solutions can be found such as redesigning receptions, adding amenities and offering other uses to the empty spaces within their buildings.
The threat of obsolescence
According to LSH's analysis of the government's EPC Register, approximately 80% of London's office stock falls below EPC rating B, which is expected to be mandatory for a building to be leased out from 2030. This is creating a real threat of building obsolescence, which both landlords and tenants need to consider now.

This body of real estate is likely to need significant investment to bring it up to standard. Older buildings have poor ESG credentials and lack the modern facilities that today's tenants are seeking. Capital values have already fallen over the last 12 months and are expected to fall further for older, poorer quality buildings.
Vacancies are on the rise as businesses re-evaluate their needs post-pandemic. Many have taken smaller spaces, releasing a glut of grade B space onto the market. Currently, 67% of total availability in London is grade B. Rents for these spaces have fallen 10-20% in most sub-markets since the pandemic. In contrast, grade A space is in high demand and there is strong upward rental pressure in some areas of central London.
Landlords: engage with tenants
There is one overriding message that office landlords should register: don't wait for an exodus of tenants from grade B stock before you act.
Early engagement with current occupiers is essential to avoid a prolonged vacancy when they do leave, or even the need for a landlord to sell a property. If landlords don't act soon, the risk is that they have an unlettable office and don't have the necessary income to improve it.
Often, if a tenant only has a few years left on a lease, they won't be willing to invest in the design or fit-out to modernise an office. Grade B space is often occupied by businesses with lower budgets.
Forthcoming break options and lease expiries provide an opportunity to have a conversation with a tenant about whether they want to stay - but it's possible to act even before this point. By presenting to tenants a plan of design that perhaps adds amenities to boost employee wellbeing, landlords can negotiate lease extensions. They may even reduce tenants' floorspace if this encourages them to remain in their building and facilitates change to the building's energy credentials.
The opportunities for refurbishment
From a sustainability perspective, refurbishment, where possible, is the quickest and best way to create higher quality offices. The embodied carbon generated is far lower than when a new property is built.
Refurbishment is obviously easier to approach when a building is empty. It's possible to upgrade grade B space to grade A by rethinking the layout or core, adding amenities or redesigning the reception. Even if this means reducing the floor area of the building, putting health and wellness at the heart of the building will create tenant demand, reduce letting void and give longevity to the asset for refinancing and future sales appeal.
Adding an outdoor space, either by creating a roof terrace or investing in the building's surroundings, will immediately increase the building's appeal. Updating technology and connectivity will also attract a greater number of potential tenants.
The impact of refurbishment can be wide reaching. A building with improved ESG credentials and modern amenities will not only have better prospects for rental growth, but lower running costs and wider insurance options.
Tenants: Take a proactive stance
Just as landlords should act sooner rather than later, so can tenants. The flight to quality offices means that rents for such spaces have increased significantly, pricing some occupiers out of the market. Rather than take a lesser office that doesn't suit requirements, it's worth exploring options.
Given the availability of grade B space, there are highly competitive deals to be had for an occupier willing to take on a short, unexpired lease term of perhaps three or four years. This could give the breathing space a business needs to consider its options or wait for more grade A space to come available. LSH has recently done just this for a client, negotiating incentives that equate to more than two years' rent free on a three and a half year lease.
If a business is only part way through a long lease on a grade B space that is no longer fit for purpose, it's worth having a conversation with the landlord. Take advice from an advisor; they will help you have discussions about an early surrender of your lease and find opportunities to leverage to achieve a successful outcome.
If it's not an option to leave a lease early, there are ways to improve a space without making a huge investment. A space planning and design consultant could adapt the design to fit your employees' evolved working practices at a fraction of the cost of moving elsewhere.
Consider alternative uses
Overall, while the flight to quality may pose challenges for property owners, there is a lot that can be done - whether that's improving the space or negotiating lease terms. Sustainability in all its guises is only going to become more important, so acting now will avoid a costly, major investment further down the line.
Increasingly, it may be the case that a landlord should consider alternative uses for the property. Just because it was built as an office doesn't mean it can't have another use. There are increasing examples of offices converted to residential, but also asset classes with growing demand such as life sciences, coworking, restaurants, leisure and student accommodation.
Whatever emerges as the most suitable approach to take, the important thing is to act as soon as possible and seek the right advice.
Get in touch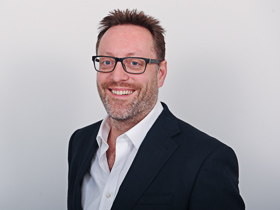 Craig Hinvest
Director - Central London Office Advisory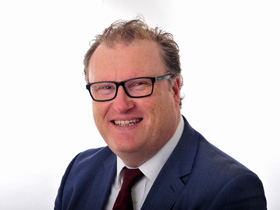 David Earle
Executive Director - Head of LondonOffice Advisory
REGISTER FOR UPDATES
Get the latest insight, event invites and commercial properties by email