Life sciences has been one of the brightest spots in the UK property market since the pandemic, with occupier and investor demand rising on the back of a wave of fundraising activity across the sector. Firms working in areas such as pharmaceuticals, biotechnology and genomics have sought lab and office space to support their research and growth, and London has been a key focus for demand, as one corner of the life sciences 'Golden Triangle' alongside Oxford and Cambridge.
London has a handful of well-established life sciences clusters, most of which have grown organically around hospital or university sites, with the most prominent being the globally important Knowledge Quarter centred on King's Cross. However, these clusters have struggled to accommodate rising demand. Supply shortages are a widespread feature across the Golden Triangle, but London has specific challenges as a densely urbanised city where build costs are high and sites suitable for conventional styles of life sciences property are scarce.
The strength of demand has encouraged office-to-lab conversions and triggered new life sciences development in non-traditional locations such as Canary Wharf. Developers are increasingly finding space for life sciences within large-scale mixed-use and master planned developments, often in preference to conventional offices, which face a more uncertain outlook due to ongoing structural issues.
London's newer developments are challenging the traditional image of life sciences property as the preserve of out-of-town science parks, with many located in built-up business districts and high-rise buildings. New styles of vertical and modular development are being pioneered to accommodate the immediate strong demand.
LSH is supporting the growth of life sciences in London, providing developers, investors and occupiers with a comprehensive range of services and advice, and playing an active role in many of the capital's most exciting life science projects.
(Header image courtesy of The Royal Marsden NHS Foundation Trust)
Life Sciences Hotspots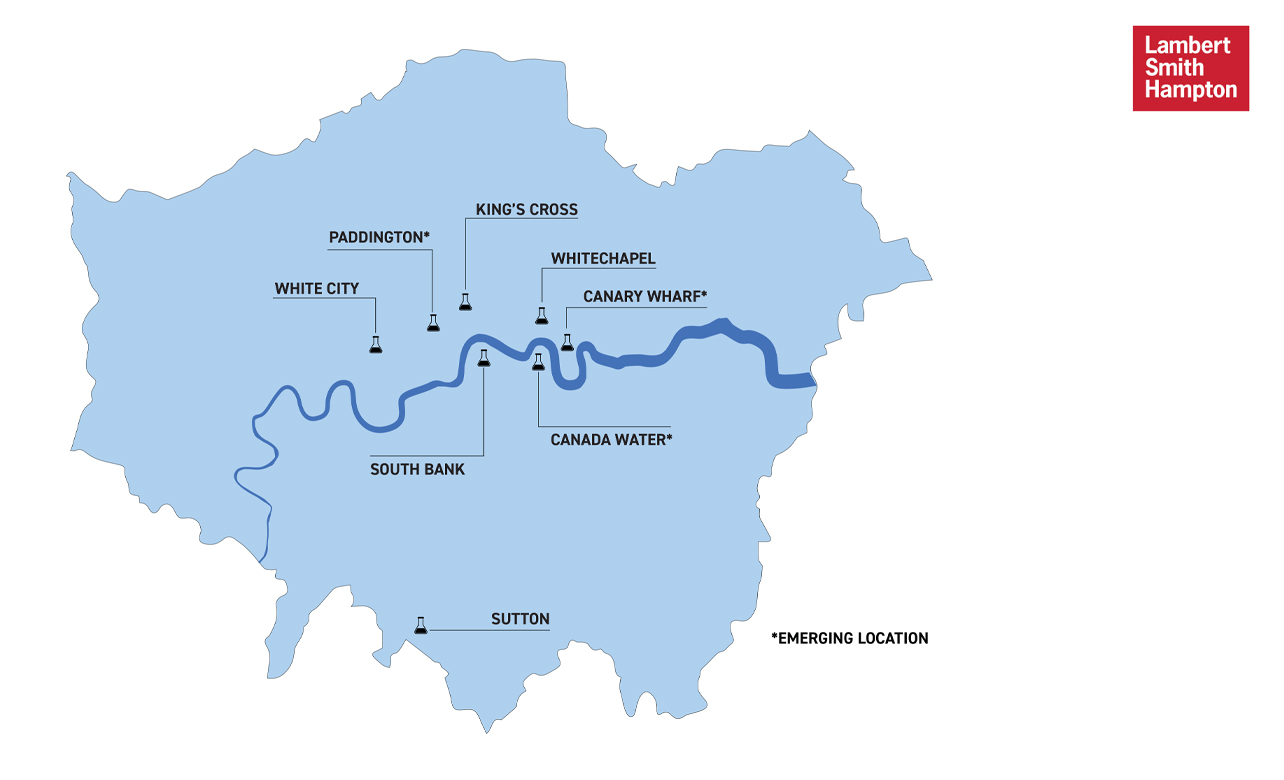 Get in touch
Edward Lifely
Director - Life Sciences and Commercial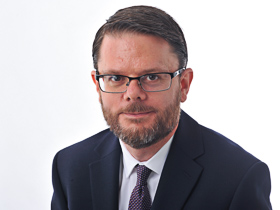 Matthew Colbourne
Associate Director - Research
REGISTER FOR UPDATES
Get the latest insight, event invites and commercial properties by email