For many occupiers, the pandemic has propelled workspace considerations to the top of the boardroom agenda. Landlords are responding, offering flexibility and a range of solutions like never before.

Download the full Thames Valley and South East Office Market Report 2021
Rethinking the workplace
The experience of the pandemic is pushing a wave of office occupiers to rethink their workplace strategies. The shift to more agile working practices that was already in train will be propelled forward in the wake of the pandemic, translating into shifting space requirements.
Yet, while business confidence is rapidly improving, many occupiers are understandably less certain over what exactly their post-COVID workspace ultimately looks like. How much remote working is expected and how much space will be needed as a consequence? How should space be configured for optimal productivity, staff wellbeing and economic efficiency?
While there is no one-size fits all solution, early indications from prevailing active demand reveal that many occupiers are seeking to exchange quantity for quality. The size of the requirement is typically 10% to 15% smaller than previously to allow for greater agility, traded off against a better and more varied working environment.
A great time to strike
Alongside changing demand for workspace, a reluctance towards long-term commitment is fostering a wave of demand away from conventional offers towards more flexible, 'ready-made' solutions. Until recently, serviced offices provided the only real option for occupiers seeking flexible solutions. But this is changing, with fitted and managed space set to provide an increasingly attractive alternative to conventional solutions.
The next 24 months arguably provide occupiers with a huge opportunity to strike a deal. While headline rental levels for quality space are unlikely to appeal to bargain-hunters as previous downturns may have done, expect landlords to go 'the extra mile' to secure tenants, through a combination of generous incentive packages, flexible terms and better provision of on-site amenity.

Hello Hybrid
It is early days, but landlords are responding rapidly to the changing dynamics in the market wrought by the pandemic. The meteoric rise of serviced office solutions over the past five years, alongside fears of increasing grey space (surplus tenant space) entering the market is pushing landlords to adapt from convention and be more instantly accommodating of prospective occupiers.
Fitted and managed space are two rapidly emerging forms of workspace solution that represent a hybrid between serviced offices and the dominant form of landlord offer, conventional leased space. The characteristics of the four different workspace solutions are depicted in the table below.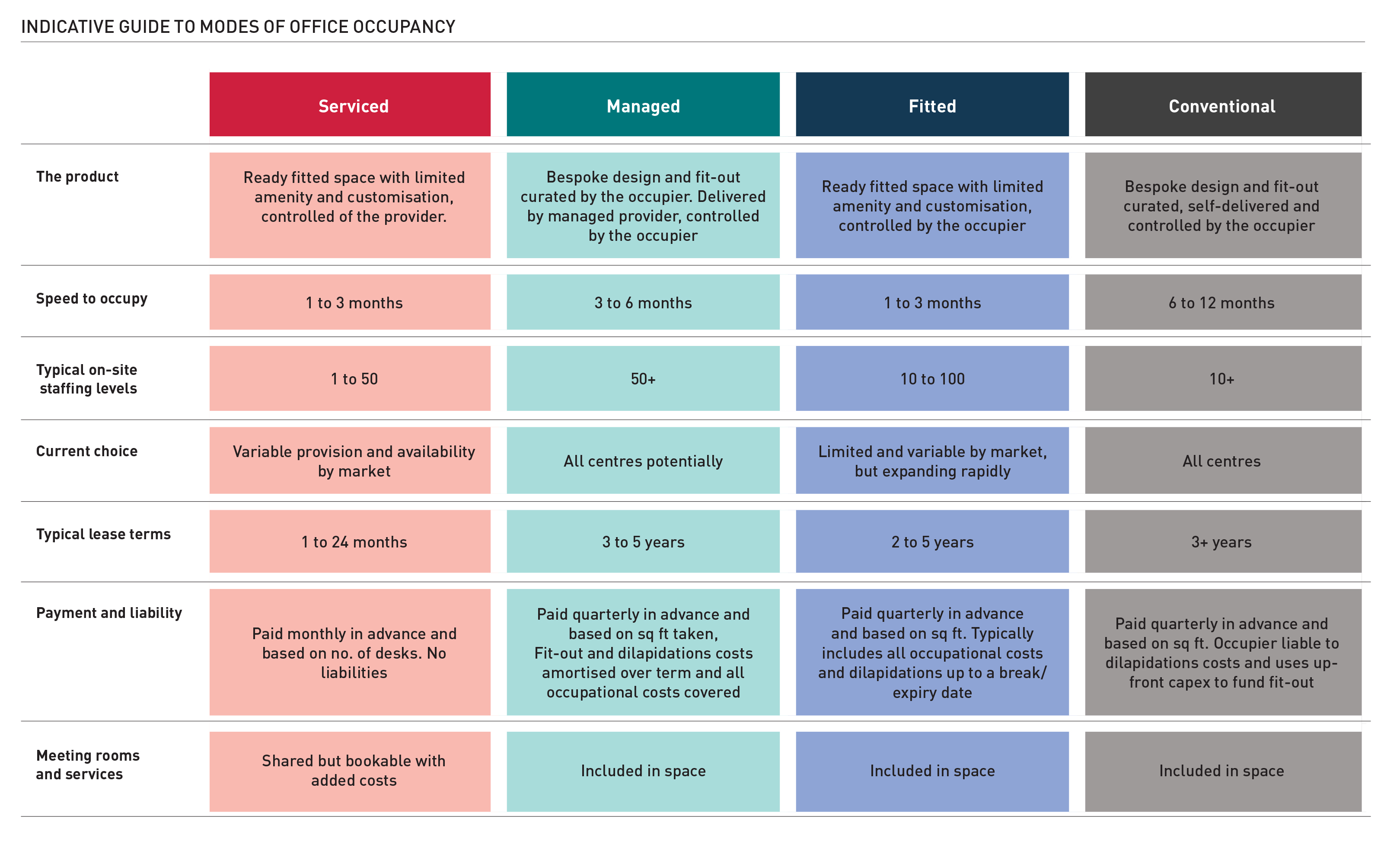 In the South East, choice of serviced offices varies widely between locations, with regard to quantum, prevailing vacancy and quality. Heathrow currently has the most extensive serviced office provision of any South East market, equivalent to 14% of existing stock, while for the vast majority of markets elsewhere it equates to below 5% of stock.
Fitted for purpose
Fitted space shares several of the attributes associated with serviced offices, in particular the relative speed to occupy, the ability to 'plug and play' through the provision of furniture and equipment etc. and, crucially, the avoidance of up front cap-ex costs for fitting-out in exchange for additional operational expenditure.
Nonetheless, the two solutions are fundamentally different. Unlike serviced offices and much like conventional leases, fitted solutions allow the occupier to retain full control over the space and command sole access of the leased space within the building, such as kitchens, break-out areas and meeting rooms.
Despite the obvious attractions, the availability of fitted options is, evidently, currently at the early stages of growth. Our analysis of current availability across the South East reveals that quality fitted space (either Cat B or Cat A+) typically accounts for under 5% of supply in the majority of the key markets, while only Reading really stands out for the quantum and range of fitted options in the region, with 226,000 sq ft available across 11 buildings.
Yet, given current demand, it stands to reason that flexible solutions will expand rapidly over the coming years. Notably, 70% of the deals in Reading town centre during Q1 saw occupiers opt for fitted space, providing clear indications that occupiers desire this product where it is made available.
Moreover, our analysis of active demand reveals that almost a quarter of current agent-led requirements in the region are actively seeking out fitted solutions, rising from only 2% at the end of 2019. It stands to reason that, moving forward, a large proportion of refurbishments will be undertaken with a view to providing some of the space as a fitted solution.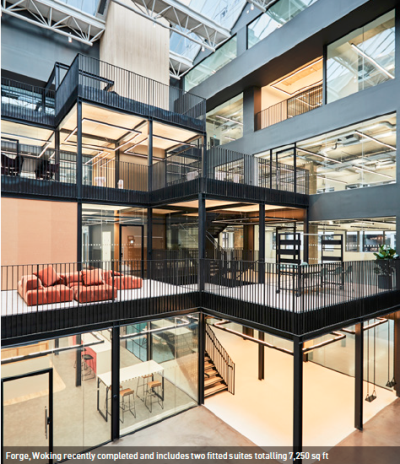 Managing just fine
While the fully managed workspace solution is not a new phenomenon, the increasing demand for plug and play space amongst larger occupiers is helping it to gain an increasing traction in the market. This hybrid model offers the best of both worlds, whereby a third party provider takes the lease and assumes full responsibility for it, while the occupier still has the power to curate the fit-out to its own exact requirements and enjoy sole use of the space.
More often than not, the managed space operator will be an established player in the serviced office market, notable examples being Instant, WeWork, Regus and Portal. While transactions of this nature are currently limited, increasing examples are taking place in the wake of the pandemic. In the South Coast market,for example, 2021's largest deal to date saw Instant Office agree to a 27,000 sq ft managed lease with a confidential occupier at Frobisher House.
Paying for the privilege
The two emerging hybrid models outlined above understandably come at an additional cost within the rental payments compared with conventional leases. While the rental premium associated with fitted space largely offsets the cost burden of fit-out and dilapidations into the rental payment, managed space providers more clearly demand a premium to reflect their need for profit. However, just as drivers are increasingly opting to lease rather than buy their cars, the additional cost can be justified for the simplicity that comes with a managed solution.
As businesses emerge from the trauma of the pandemic, this is an exciting time for occupiers to demand more from landlords. The South East market is in the early stages of profound change, and occupiers seeking greater flexibility and reduced obligations will, in time, have a plethora of options to meet their post-pandemic demands.

Download the full Thames Valley and South East Office Market Report 2021
Get in touch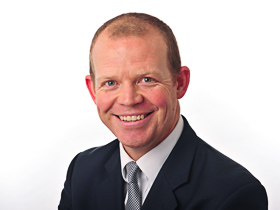 Ryan Dean
Head of Transactional Services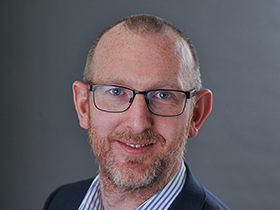 Oliver du Sautoy
Head of Research
REGISTER FOR UPDATES
Get the latest insight, event invites and commercial properties by email