Meanwhile, in London
The concept of meanwhile use has gained considerable traction in recent years. The term describes any activity that occupies otherwise empty space during an interim period before a site has a more permanent use. In London, this currently includes a diverse range of activities including shops, bars and restaurants, art studios and galleries, gardens, housing and workspaces. Meanwhile spaces can have community or charitable uses, or they can be fully-fledged commercial operations.

Meanwhile use is always temporary, but it is not necessarily short-term. Meanwhile projects can be in place for many years, particularly when they occupy sites that are part of long-term redevelopment and regeneration plans.

The growing profile of the meanwhile use sector was recently highlighted by the publication of a report by the Centre for London think tank. The report identified 51 active meanwhile sites in London with a combined floorspace of more than 2 million sq ft. However, there are undoubtedly additional projects not counted in this figure that could reasonably be considered to have meanwhile use.
Guardians of the property
The biggest single meanwhile use by floor area in the capital is property guardianship. There are currently estimated to be approximately 7,000 people living as property guardians in the UK, with the lion's share being in London. Guardians enter into licence agreements to live in empty buildings for a relatively low cost and, in return, they help to secure the property for landlords by acting as a deterrent to potential squatters and vandals.

Property guardianship has been subject to some negative publicity. The licence agreements signed by guardians provide more limited legal protection than normal lease agreements, and standards of accommodation and maintenance vary widely.

However, with the sector growing and coming under greater scrutiny, seven of the leading operators have formed the Property Guardian Providers' Association in order to improve standards and promote best practice. A well-regulated property guardianship sector does have a role to play in making use of London's empty buildings and providing accommodation to those who would struggle to afford more conventional housing.
Why be mean?
Outside of property guardianship, a large volume of London's meanwhile use space is in properties owned by local authorities and developers. Many of these are sites with development plans in place, but where construction is not planned to commence for some time.

For the owners of such a site, there can be many advantages in opening it up to meanwhile use. Aside from generating income from a property that would otherwise be standing empty, meanwhile use can help to establish a location's future character ahead of its redevelopment. It can generate footfall, create a buzz, and act as 'soft marketing' for future plans. All of this can be particularly beneficial when aiming to create new cultural destinations. Space given to community uses can also help to win hearts and minds in advance of regeneration projects.

Meanwhile use may also provide landlords with opportunities to test out different uses for a site while they decide on their longer-term plans. In doing this, they may be able to gauge a location's attractiveness to different types of occupiers and consumers, and assess the quality of local transport links.

An element of meanwhile use is now arguably an essential part of major regeneration projects. Examples of diverse projects located on sites covered by large-scale masterplans within London include The Printworks event space in Canada Water; Skip Garden, a community garden in King's Cross; and Greenwich Peninsula Driving Range.
A means to an end
Meanwhile use space is generally made available at relatively low rents. In some cases, space may be available rent-free, particularly when it is intended for community or charitable use. By its very nature, meanwhile use space is ad-hoc and improvised. Several London projects accommodate occupiers in repurposed shipping containers. However, for small local businesses, this might be the only realistic way of renting a physical space in parts of London where conventional office or retail space would be unaffordable. The meanwhile use sector can thus have a vital role in supporting local enterprises in their early stages, as well as providing space for community projects that would otherwise struggle to find a home.
Get in touch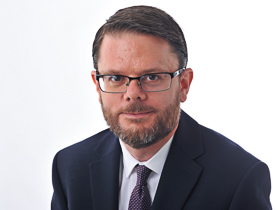 Matthew Colbourne
Associate Director - Research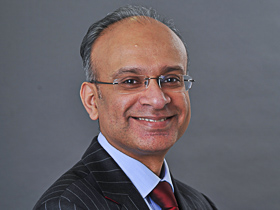 Atul Joshi
Associate Director - Town Centres & Economic Regeneration
REGISTER FOR UPDATES
Get the latest insight, event invites and commercial properties by email