Our 2023 UK Vitality Index has revealed that Bath is the highest ranked of the UK's 100 largest urban areas, taking the crown from last year's top location, Windsor & Maidenhead.
Top ten dominated by towns and cities in the South of England

Absence of Northern, Welsh, Scottish and Northern Irish locations highlights need for a continued commitment to levelling-up and economic stimuli
An annual health assessment of the UK's largest towns and cities outside London, undertaken by property consultancy Lambert Smith Hampton (LSH), has revealed Bath as the best performing location based on a range of measures including economy, health and environment.
Woking was second highest-placed in the index and Watford third, in a top ten dominated by towns and cities across the south of England, including Windsor & Maidenhead, High Wycombe, Cambridge, Cheltenham and Bournemouth.
The LSH Vitality Index assesses the UK's 100 largest towns and cities outside London to identify which are the best to live and do business in, and have the strongest growth prospects. Each location was ranked on three pillars: Economy & Business; Living; and Health & Environment. An additional 'Opportunity Index', first introduced in the 2021 report, puts a spotlight on those locations best placed to overcome current challenges and grow.
Bath has previously topped the index and has made regular appearances in the top 10 owing to consistently strong scores across all three of the ranking's pillars, especially relating to Health & Environment and Living.
Peter Musgrove, Head of LSH's Bristol office, said:
"Bath's reputation as an affluent and liveable city is well established, so it is no surprise to see it top the index once again. The most encouraging sign for the city is its growing economy - particularly in the TMT sector - which is leading to further jobs and investment."
While the south dominates the higher reaches of this year's Vitality Index, both Sale and Stockport narrowly miss out on a top ten placing, with Warrington making it into the top 20. Edinburgh, which was sixth in 2022 and regularly features in the top ten, is one of the biggest fallers in the ranking, dropping to 21st. Unusually, the city achieves the lowest scores possible for wage growth and house price growth this year. Nonetheless, it is still the highest-ranked non-English location and ranked ahead of both Cardiff and Belfast.
Oliver du Sautoy, Head of Research at LSH, added:
"The even greater dominance of the south of England in this year's Vitality Index results reflects the stark differences in health, affluence and growth across the UK. While certain northern locations are performing well across the key business and economy metrics, they continue to struggle in key areas such as health outcomes, education and environmental factors relative to the south."
Opportunity Index
An Opportunity Index runs in parallel to the Vitality Index and assesses each location's potential to overcome existing challenges, grow and improve. Unsurprisingly, this much less focused on the south, and is instead dominated by towns and cities in the North West, the Midlands and Yorkshire.
Nuneaton comes top of the Opportunity ranking for 2023. This is largely due to it benefitting from various government funds, in addition to strong projected population growth for 20-44 year olds.
Dr Steven Norris, head of Planning, Regeneration and Infrastructure at LSH, said:
"The disparity between the towns offering vitality versus potential highlights the need for government to continue its commitment to the levelling-up agenda. Though many locations will never outperform some of the more affluent towns and cities, they offer the potential for truly transformational change via Government-backed capital funds and requisite private sector support."
Get in touch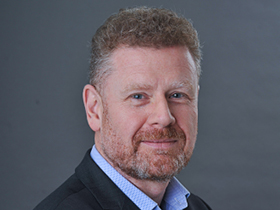 Steve Norris
Executive Director - National Head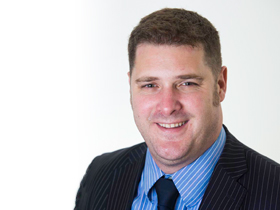 Peter Musgrove
Senior Director and Head of South West & Wales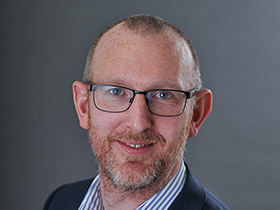 Oliver du Sautoy
Head of Research
REGISTER FOR UPDATES
Get the latest insight, event invites and commercial properties by email