Click here to read our Social Value Report 2022
Businesses are expected to deliver more than just profit. Today's most progressive and sustainable businesses must satisfy objectives related to ESG, new working models and talent strategy. Of all the factors that influence these objectives, real estate is arguably the most significant.
There has never been more pressure on businesses to demonstrate how they create social value via the offices they own, develop and operate. The Social Value Report 2022, the first of its kind for Lambert Smith Hampton (LSH), details our efforts to do exactly that. We are delighted with what we have discovered.
LSH commissioned the Social Value Portal to carry out a retrospective analysis of the social value we delivered in 2022. We did this purely on a voluntary basis. Our aim is to prove our commitment to publicly report on non-financial metrics annually and give ourselves a baseline.
Social Value Portal created a balance sheet of activity related to LSH's three ESG pillars: Our People, Our Community and Our Environment. The report doesn't address any social value generated by our work for clients – for this first report, we have focused on social value generated by how we run our business. In the same way that profit is measured in standard accounting terms with pounds and pence, the Social Value Portal's metrics give a financial figure for all social value created by our teams' work across the UK. We have also mapped out how these relate directly to the United Nations Sustainable Development Goals.
For 'Our People', we looked at how we promoted local skills and employment, such as the financial value of delivering 1,173 weeks of apprenticeships in 2022. For 'Our Community', we determined that our commitment to support local, responsible businesses resulted in more than £6 million spent with local suppliers which generated £19 million worth of social value. For 'Our Environment', we analysed how teams are safeguarding our world, such as through 184 hours spent volunteering to protect the natural environment.
In total, LSH created a significant £45.6 million in social and local economic value in 2022. Our teams are active in 30 offices, employing local businesses and working on initiatives that make a real difference to local communities.
But while we are proud of this figure, this is our baseline. We know there are gaps where we could do more.
Take our drive to reach net zero carbon. In 2022, in addition to our net zero accreditation by Planet Mark, LSH aligned its net zero target to the Science Based Targets initiative (SBTi). This means reporting our Scope 3 emissions for the first time. We have committed to abate Scope 1 and 2 emissions by 2030, and reduce Scope 3 emissions by 50%. This is all part of our overall responsibility to proactively create healthier, sustainable communities.
This report is a huge opportunity for us to learn about our strengths and understand where to focus our efforts. We are now working to create a Corporate Sustainability Strategy for 2024, which will detail our long-term ambitions.
From here we start, and we want to take you on our journey.
Federico Montella
Head of ESG & Sustainability
Click here to read our Social Value Report 2022

Get in touch
Lana Goddard
ESG & Sustainability Manager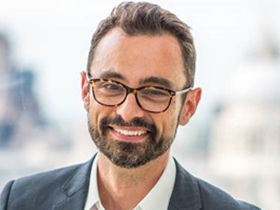 Federico Montella
Senior Director - Head of ESG & Sustainability
REGISTER FOR UPDATES
Get the latest insight, event invites and commercial properties by email