LSH will work alongside national agency DTRE, liaising closely with MEPC's Chris Kimber-Nickelson, Ruth Williams and Rachel Morris, Commercial Director, Asset Manager and Senior Investment Manager respectively at Silverstone Park.

Ed Lifely and Emma Kibble will lead LSH's Silverstone Park instruction from their agency's offices in Milton Keynes and Oxford.

Ed, pictured above at Silverstone Park with Chris, said:
"It is great to be involved with Silverstone Park, a world leading technology park located in the 'golden triangle'. Many of Silverstone Park's business occupiers are industry experts, specialising in a broad range of sectors – advanced engineering, digital manufacturing, electric battery technology, precision testing and upcycling of vehicles to name a few."

He added: "Silverstone Park has a very low vacancy rate with only two of its latest units remaining: Unit 1134 at 48,000 sq ft and Unit 1136 at 90,000 sq ft. Both units are newly built to the highest specification, EPC A, 10m clear height, dedicated yard and high power capabilities. Lambert Smith Hampton have a deep knowledge of MEPC's science park and we look forward to providing detailed advice to our clients and helping to shape the next phases of development at Silverstone Park, which are soon to be under way."
Chris Kimber-Nickelson commented:
"We are excited to welcome LSH to Silverstone Park as our local letting agents. Their proven track record and commitment to excellence make them an ideal partner for us.Together, we will continue to drive growth and success for our community of businesses."

Click here to discuss property options at Silverstone Park with Lambert Smith Hampton.

Similarly click here to view current availability, plus a virtual tour of the Park.
Get in touch
Edward Lifely
Director - Life Sciences and Commercial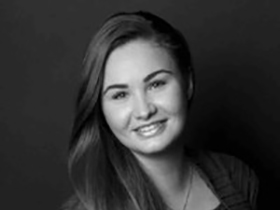 Emma Kibble
Associate Director - Industrial & Logistics
REGISTER FOR UPDATES
Get the latest insight, event invites and commercial properties by email