Our Town Centre and Economic Regeneration team has significant experience in unlocking both public and private sector investment to help deliver transformational regeneration and infrastructure projects across the country. We are excited by the release of the Brownfield Land Release Fund 2 (BLRF2); capital grant funding available to all English Councils over a three-year period, supporting the release of Council-owned brownfield land for housing.
What is the Brownfield Land Release Fund 2?
Up to £180 million capital grant funding is available via the Fund to support Levelling Up ambitions by releasing land for new homes. BLRF2 will enable Councils to unlock land for new homes, whilst supporting the Government's Levelling Up ambition by regenerating local places, reducing geographical inequalities, and empowering local leaders to build pride in place.
The programme is unique in targeting Council-owned small sites that have been previously developed, and where viability issues have prevented their development. BLRF2 allows Councils to determine the type, tenure, and delivery mechanism for new homes, drawing on their understanding of local needs.
Funding support can enable delivery at pace by bridging these viability challenges and accelerating the release of land for new homes.
What will the Fund support?
The aims of BLRF2 are to:
Release Council-owned land within three years of receiving the funding, for housing development that otherwise would not have come forward during that period.
Encourage the use of public assets to drive innovative delivery, where possible supporting small and medium sized enterprises (SME)/low and medium volume builders, creating new delivery models, supporting high-quality design, and adopting modern methods of construction.
Demonstrate a return for Government investment into these small sites.
The funding will provide up front capital to address viability issues arising from the abnormal costs of proposed development. The type of abnormal costs may include but are not limited to:
Site levelling, groundworks, demolition, and remediation
Provision of small-scale infrastructure
Highways works or other access challenges
Addressing environmental constraints
BLRF2 will support Councils to bring forward serviced self and custom build plots on Brownfield Land, where this can be delivered in line with the Fund criteria. Specifically, OPE will look to support Councils who can provide repeatable examples for the delivery of serviced plots for self and custom build housing on council land, and stimulate wider delivery of serviced plots, as well as demonstrating support to the SME sector.
Bid Deadline Fast Approaching
Whilst open to all English Councils, applications must be co-ordinated by the OPE Partnership who have until the 19th August to submit an application for a piece of the first £40 million. The evaluation process will follow three stages:
Eligibility – Brownfield Land in Council ownership, where the Council can demonstrate a general or specialised housing need;
Gateway – once eligible, the project will be considered against Value for Money, Market Failure, and Deliverability/Risk;
Project Prioritisation – evaluated on place-based metrics; strategic case; innovation; and public sector equality duty.
How LSH can help you secure funding
We are passionate about the work we do in the built environment and have a strong track record of assisting clients with applications for capital grant funding. In fact, to date we have helped secure more than a quarter of a million pounds to help deliver complex mixed-use, development, infrastructure, and regeneration projects.
If you need help preparing your application, want a trusted expert to act as a 'critical friend'. Or simply want to find out more about our services, please get in touch with Rebekah Formosa in our Town Centre & Economic Regeneration team.
Get in touch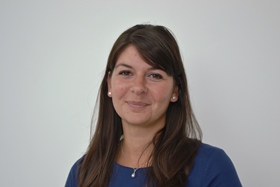 Rebekah Formosa
Director - Town Centres & Economic Regeneration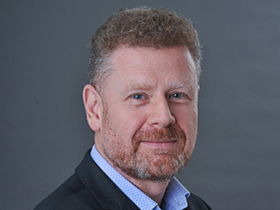 Steve Norris
National Head
REGISTER FOR UPDATES
Get the latest insight, event invites and commercial properties by email