Property consultancy Lambert Smith Hampton (LSH) have expanded their Building Consultancy team with the appointment of Pete Ewbank as Associate Director into their Manchester office. The appointment seeks to strengthen LSH's leading position across the North West region with Pete tasked with developing the firm's Building Consultancy capabilities throughout the region.
With a career spanning more than 15 years, Pete has a vast range of experience in the commercial, office, residential, retail, hospitality and residential sectors and has worked closely with a number of both landlord and tenant clients on both a national and regional level. Pete is highly experienced in both professional building surveying and project management where his track record includes working on large portfolios of both refurbishment and new build schemes. The appointment adds to LSH's already established national Building Consultancy offering, providing clients with technical and commercial expertise across multiple sectors.
The move sees Pete join LSH's Manchester office following similar roles at a number of organisations including AECOM, Trident Building Consultancy and Savills.
Pete Ewbank, Associate Director – Building Consultancy at Lambert Smith Hampton said:
"I am delighted to have joined Lambert Smith Hampton to help grow our Building Consultancy team and work with our wide range of clients covering numerous sectors across the North West".
"The North West has enormous potential with LSH's Building Consultancy team already involved in a number of exciting projects across the region and I aim to continue to provide our clients with a best in class service that they have come to expect from us over the years".
Dudley Cross, Head of Building Consultancy - South at Lambert Smith Hampton added:
"I am pleased to welcome Pete to our Manchester team. Pete is the first of a number of senior appointments that we will be announcing for the team in the first quarter of 2022 as we look to expand and develop our service offering across the region. Pete brings with him a wealth of experience which will assist in our growth and delivery of first-class services to both our existing and expanding client base".
Get in touch
Pete Ewbank
Associate Director - Building Consultancy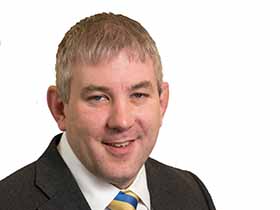 Dudley Cross
National Operations Director - Building Consultancy
REGISTER FOR UPDATES
Get the latest insight, event invites and commercial properties by email