Our Talent & Development Manager, Mark Winsor, has today been announced as Employer Representative of the Year at the University College of Estate Management (UCEM) Built Environment Apprenticeship Awards. Since joining us in 2014, Mark has driven forward our Apprenticeship Scheme and helped to develop the early careers of many people within our business, up and down the country.
Above: Mark Winsor - Employer Representative of the Year
The award was announced as a part of National Apprenticeship Week. A week aiming to bring together businesses and apprentices from across the country to highlight the positive impact apprenticeships can make to individuals, businesses and the wider economy.
We currently have more than 20 active apprentices working in our business across various disciplines, including Human Resources, Information Technology and Surveying.
If you are interested in undertaking an apprenticeship with us, please contact Mark on the details below, or visit our careers page.
Mark Winsor, Talent & Development Manager at Lambert Smith Hampton, commented:
"Thank you to everyone involved in this award - I really wasn't expecting it! It is very rewarding to work with UCEM to recruit ever growing numbers of Apprentice Surveyors across our offices who are excited to begin a career in the industry. Apprenticeships are a great way to recruit diverse talent, and help develop their professional and personal skills from an early stage. We are committed to continuing to improve our Apprenticeships Scheme and look forward to working with UCEM to achieve this."
Chris McCartney, Human Resources Director at Lambert Smith Hampton, added:
"Mark's enthusiasm and energy to support our apprenticeship programme has been widely recognised by the business, and our apprentices themselves, for a number of years. Behind the scenes, he has also been a strong advocate across the sector for early careers pathways more generally, working with UCEM and others to support a wide range of projects and engagement activities in this space. I am delighted to see Mark recognised by UCEM with this award."
Get in touch
Mark Winsor
Talent & Development Manager - Human Resources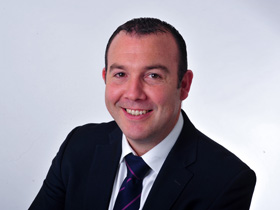 Chris McCartney
Director - Human Resources
REGISTER FOR UPDATES
Get the latest insight, event invites and commercial properties by email