How can we help?
Our highly experienced team offers comprehensive, objective, collateral reviews and valuations, combining the approach of the traditional asset valuer with the needs of today's lenders.
Commercial property asset management
Commercial property management
Facilities management
Health and safety risk mitigation
Property accounting
Residential Property Management
Commercial property asset management
Whatever the market conditions, you can rely on our team. We deliver returns for institutional investors including financial institutions and insurers, via our best in class asset management based on watertight investment knowledge.
Our aim is simple - to add value to your portfolio or property. We focus on taking a big picture view to understand your overall needs and knit together a specialist team to ensure macro asset management initiatives are fed through to local delivery teams. This means you're always one step ahead with us.

It's an approach that's contributed to investment out-performance across the property mandates we manage on behalf of world-renowned commercial property funds. See how our asset management services have provided our clients with a platform for out-performance.

Our success is built on:
Delivering bottom-up solutions that draw on proactive dialogue with your occupiers

Working closely with our investment advisors to make sure we focus on the activities that will provide the greatest increase in capital value

Extensive dialogue with our agency teams and network of over 40 national offices to capitalise on local market trends
Adding value

Our aim is to drive improved investment performance for you. To do this, we identify early opportunities to consider rent reviews and lease expiries and potentially remove lease break clauses.
We also review your property business plans, taking a fresh look at your assets to add greater value via new asset management initiatives. Our activities could include managing letting agents, identifying and delivering refurbishment projects and implementing empty rates mitigation schemes.
Key Contact
Matt Livesey
Director - Property Management
Commercial property management
We understand our clients are focused on performance, principally maximising returns from their assets.
We know how important it is for you to have a partner that will deliver an excellent and trouble-free service, boosting investment performance along the way by delivering value-add initiatives.
We engage with you from the outset, assisting with the acquisition, mobilisation and smooth running of all facets of your portfolio. As such, our first priority is that your investments are income-producing and rents are collected on time.
We know that you need clear visibility of your portfolio, its performance and what is required to increase the profitability of your assets. Our online systems, bespoke reporting, and innovative technology are shaped to suit these requirements.
We deliver dynamic commercial property management and it's an approach that works, with 91 per cent of our clients rating our service as 'good' or 'excellent', and 96 per cent saying that they find LSH 'easy' or 'very easy' to do business with*.
*Research carried out independently by customer experience consultancy Real Service.
Facilities management
Facilities management (FM) is integral to the successful management of your property portfolio. This means properties should run smoothly and any problems reported and resolved as quickly as possible.
Our team works to these two principles and as a result is entrusted to manage a national portfolio of over 800 properties comprising shopping centres, business parks, offices, retail parks and industrial estates.
Our service offering

Our highly successful approach is underpinned by a belief that we must work in partnership with our clients and their occupier customers in order to understand their critical drivers and achieve their strategic objectives. This approach helps to manage risk, ensure compliance, deliver value, improve efficiency and facilitate idea sharing to drive innovative solutions.
Our FM team provides the process and support structure to procure, integrate, plan and manage a full range of contract services both 'hard' (e.g. plant and building fabric) and 'soft' (e.g. landscaping, cleaning, security, reception) to achieve the 'right quality', a robust service, and economies of scale, and compliance, via approved contract partners and specialists.
This enables us to provide a full FM service offering:
Property inspections and audits

Contract procurement and contract/services management

Planned maintenance and reactive, minor works management

Financial management – budgets/orders/invoice approval and validation/reporting

Health, safety, environmental and energy management

Technical services management – M&E, lifts, building fabric, utilities and telecoms

Soft services management - cleaning, security, post

24/7 helpdesk services, emergency planning and response

Occupier contact and liaison

Customer care and customer satisfaction programmes

Data collection, information and records management for client reporting
Bespoke procurement solutions

We don't believe in an 'off-the-shelf' solution so, once fully mobilised, we will work closely with you to tailor a solution which delivers real value matched to each property and its occupiers' needs.

We will provide expert advice to minimise property operating costs, satisfy regulatory, occupier and client service requirements as well as optimising value and efficiency. We do this via:
Clearly defined objectives and rationale for service partnering and outsourcing

Alignment of the property and facilities management plans

Management of desired performance outcomes tracked through appropriate service level agreements (SLAs) and key performance indicators (KPIs) to deliver value, and to drive the right behaviours and satisfaction to all contractual stakeholders

A service proposition which acknowledges that outsourcing involves major change and transition planning potentially involving HR, IT, legal and financial regulatory issues (e.g. TUPE)
Subcontractors

To maintain high standards and minimise issues, we operate a best-in-class sub-contractor process which ensures we use top local firms in all regions. s. Our robust process ensures that service levels of each selected provider meets our stringent quality standards, giving you complete assurance of a seamless service across your portfolio, at rates negotiated using our purchasing power to deliver maximum value for money. This facilitates:

Enhanced service levels and improved efficiency

Ability to leverage added value from our purchasing power

Reduced costs where possible

Reduced risk - health, safety, environmental

Favourable and flexible contract terms/conditions/specifications in place

Contract and performance management via our E-Logbooks CAFM and helpdesk system

Prompt and accurate invoice payment and management (quarterly invoices)

Improved customer care management

Access to latest innovation/idea sharing

Better supplier relationships/partnerships overall
Integrated helpdesk functionality

We offer an integrated helpdesk function to deliver our FM service. This central helpdesk hub uses cloud-based CAFM software and is managed to provide cost efficiencies and to streamline resource in terms of processing work orders and tracking and progressing jobs within agreed timescales.
Our helpdesk tool has been used to successfully manage over 20,000 planned maintenance tasks and 6,000 reactive repair jobs in a single year.

Our team and helpdesk provides:

Named contact points

Committed team of FM knowledge experts

A joined up approach

Comprehensive reporting

A robust compliance platform

Structured workflow and escalation management

Simple set up and delivery solutions

Robust compliance platform with audit trail

A customer first approach
Health and safety risk mitigation
Businesses simply cannot compromise on health and safety. As such, we operate robust health and safety mitigation systems which provide a secure and safe environment for your occupiers and visiting members of the public, and help to reduce the risk profile of your property portfolio.
Independent health and safety audits
To deliver a high-quality service, we have a strategic partnership with a specialist external consultancy which independently audits and manages our multi-let properties to identify potential health and safety issues. In the event of an issue, our team is notified within 24 hours and will take immediate action.
Transparency
Our whole process is completely transparent so you'll have full access to all our health and safety data via an online portal; and you can track the progress of remedial actions and check the data for any property at any time.
Proximity
Unlike some providers, we have a national network of over 40 offices which means we're in close proximity to the properties we manage so we can respond quickly.
This approach helps us significantly outperform the industry average for health and safety compliance across the portfolios we manage.
Key Contact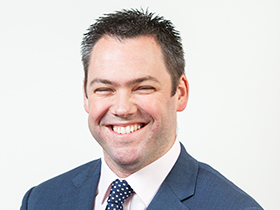 Mark Stewart
Head of Health and Safety Property and Asset Management
Property accounting
Managing income and expenditure is a fundamental requirement for running an effective property management or estates management function.
Our property management service helps our clients collect income effectively and provides them with up-to-date and accurate management information.
Processes for effective property management
Robust rent collection and debt management processes are the cornerstones of a good property accounting function. We achieve excellent RICS audit results with 100% compliance.
We control the whole rent collection process, from the initial demand run to the receipt of the cash and daily transfer to our clients.
Every day, we complete rental income transfers, service charge expenditure management processes, credit control and data analysis. This means that arrears reports are up to date and we can identify issues early, enabling effective debt management on arrears the moment they become due.
All payments are made in line with contractual agreements. Payments are made electronically, with remittances being emailed, so we can deal with any queries immediately.
Management information at your fingertips
We can provide you with direct access to real time updates on your portfolio, so you have the up-to-date and accurate information that you need.
All accounting reporting requirements for income, service charges and VAT are analysed by our highly skilled client accountants and will be provided whenever you need them.
We integrate our IT platform with your systems to provide bespoke reporting and information when you want it, how you want it. Our team has worked extensively with all the leading property management systems, including PMA, MRI, Yardi and ECS.
Key Contact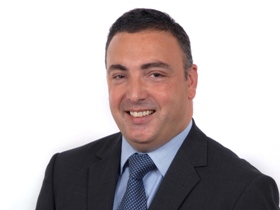 Stephen Bakewell
Director-National Head Property Management Accounts
Residential Property Management
We manage 40,000 residential properties for landlords across the UK and Ireland. This provides us with unrivalled insight and knowledge when it comes to understanding what landlords require – value for money and a seamless service.
First off, we know how to take the headache out of property management for you. We spare you time and energy by handling any building issues that inevitably crop up as well as on-going administrative tasks. We also advise on rental values, operational costs and attract and retain high quality tenants for you. So whatever your need, rest assured we've got it covered.
Our service
Shopping centre management: unrivalled capability
We manage over 40 shopping centres across the UK and Ireland. Take a look at our portfolio.
Find out more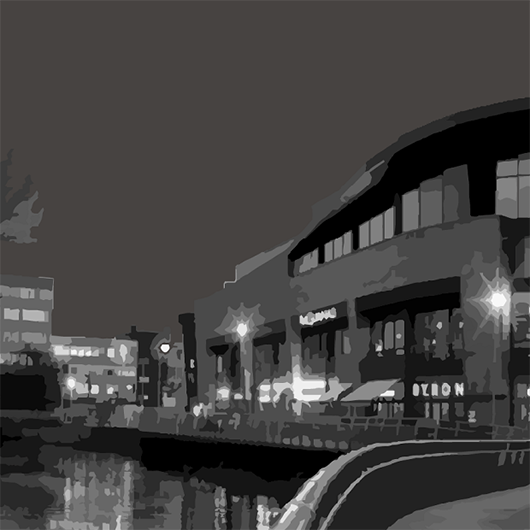 Get in touch
Jon Edwards
National Director
Matt Livesey
Director - Property Management