News
This month sees the expansion and strengthening of the team with Andrew Jackson joining as an Associate Director, focused on the North region. Andrew has over 30 years of experience and knowledge and is an experienced plant and machine valuer across both insolvency, asset based lending and asset valuation work.
Restructuring and Insolvency
As mentioned in our other regional updates, it was our expectation that at some point we would see valuations impacted by Covid-19 affects Evidence from our recent auction sales suggest that the majority of asset sector realisations are performing well and withstanding the pressures of the various lockdowns and restrictions, albeit evidence shows certain sectors have and still are being impacted, notably hospitality and leisure, coaches and industry specific machine tools for aerospace and automotive.
As the UK continues to experience historic low levels of corporate insolvencies, with Administrations down 52% from Q1 2020; CVL's down 24% and Compulsory Liquidations down 85%, the combined Midland and North region has had a busy and varied case load to the start of 2021.
The principal cases that have kept us hard at work are 4 business insolvencies covering a wide range of asset classes. From waste recycling in the North East to heritage railways in the foothills of Wales to bottling plants in the Midlands and surplus asset disposals in the North West.
Llangollen Railway plc – In Administration
We conducted a valuation and subsequent asset disposal for the Joint Administrators of the business, which included BR Mk. I railway carriages, railway engineering plant and equipment and also general engineering equipment together with intellectual property rights (IPR).
The Administration of the business received an enormous amount of publicity with news stories of the sale being run across social media and local press together with the heritage railway industry. We even had our own Patrick Ditcham on BBC Wales covering the public viewing at the auction sale.
The surplus assets of the business were sold via an online auction conducted from the premises. Whilst there were only 52 lots we had over 190 approved bidders from all across the UK including all the major UK Heritage Railway Societies. The initial interest proved to be as exciting as the auction process itself which provided a fantastic result for the Administrators as well as the Llangollen Railway Trust which ensured it could provide a service at the location with trains and rolling stock being able to continue down the tracks to their newly refurbished station at Corwen.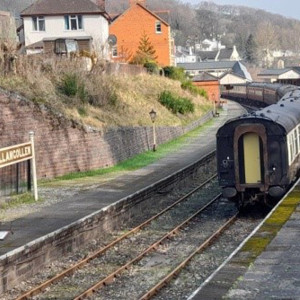 Brew & Bottle Limited and Bottling International Limited
At the beginning of this year we were instructed by the Joint Administrators of 2 drinks bottling companies based in Tottenham and Leicester, to market both businesses for sale. This resulted in a sale of the complete business and assets at the Tottenham Brew and Bottle Site leaving just the assets for sale at Bottling International in Leicester.
With a marketing campaign carried out under short timescales we successfully sold the assets to a third party company who removed the whole plant over a 2 week period which in itself was no mean feat.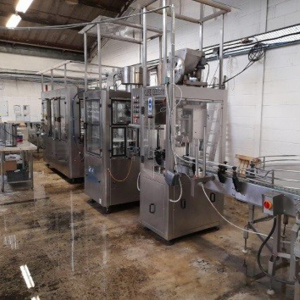 Wards Recycling Limited
Instructed by the Joint Liquidators to value the property, plant and commercial vehicles of this multi-site waste recycling business. The plant assets included both the traditional 'materials recycling facilities equipment' (MRF's) as well as a relatively state of the art Bollinger/ Poulenc fibre recycling process plant. The appointment also included a wide variety of materials handling machinery and municipal kerbside collection vehicles.
A multi-channel disposal strategy was recommended and subsequently completed on behalf of the Joint Liquidators to include sales of both commercial vehicles and both operating plants.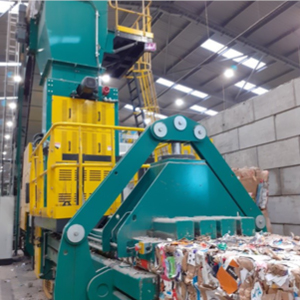 Very Group Limited
Appointed by the Very Group to manage the disposal of their surplus operating assets across two large former distribution centres in the North West. Assets covering warehousing, distribution and sortation. The high volume of assets and the multi-site locations allowed our specialist auction team to demonstrate its skills in handling complex appointments, especially managing the Health & Safety aspects as well as a successful online auction sale of all assets.
Mr S Yates –Special Projects Very Group: "May I firstly say how impressed I have been with the [LSH] team on site at Shaw throughout the auction process, a difficult job well done."
Asset Valuation
We continue to undertake a number of asset valuation appointments on behalf of major UK banks and financial lenders. Such is the nature of some of these instructions we cannot go into further detail other than to say that we have covered asset valuations from prestigious marque racing cars to carbonated beverage filling lines and high density UPVC defence barriers.
Summary
Our North and Midlands team continue to be active both in delivering a high quality service to our clients across a wide geographic and industrial base, as important our clients and ourselves continue to be optimistic for the remainder of 2021.
Get in touch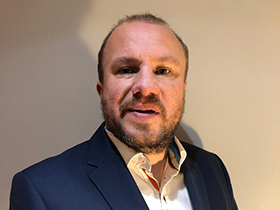 Nick Blackwell
Director - Asset Advisory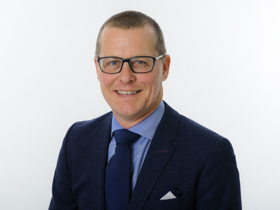 Michael Booth
Director - Asset Advisory
REGISTER FOR UPDATES
Get the latest insight, event invites and commercial properties by email