We entered the Lockdown period very busy and that continued through April, May and June. Whilst the amount of new lend work did see a reduction we continued to be engaged in update valuation work, alongside the occasionally new business opportunity. Whilst site visits were postponed, as at the beginning of June we were able to re-introduce all aspects of our business, and since the beginning of June we have seen a steady stream of new lend valuation opportunities both direct for lenders and through the advisory community.
We continue to look at all asset types and recent new work has included all assets classes (P&M, Inventory, Real Estate and Receivables). Whilst the facilities are confidential in nature sectors we have been involved in include a number of different plant hire businesses (a key sector for us), retail, commodities, construction, timber, consumer products, kitchen manufacture, aerospace, technology, electronics and wholesale amongst others.
In terms of the valuations themselves, whilst we do anticipate some softening of asset values, particularly as Govt. support packages unwind, in turn resulting in an increased number of business failures and assets coming to market, particularly in certain sectors, to date through our auctions, and tracking market data, asset sale prices have held up well. One thing is becoming clear the support provided to businesses by Govt. and actions taken to reduce costs through Furlough, rent and HMRC payment holidays, has led to a large amount of cash being available to acquire assets. We will continue to track all asset sales across the UK and reflect any value changes in our valuations. Time will tell the true impact and whether the, slightly, surprising robustness of the market continues into the medium term.
We are convinced that in the present period of financial forecasting uncertainty Asset Based Lending is going to be a key element of business funding and with the strength and diversity of offering across the market we believe UK businesses are going to be in safe hands.
LSH are ready to play our part and we would be pleased to give any guidance and advice to our Clients, including at early deal stages, to help structure deals in the best possible ways. Please give us a call.
| | |
| --- | --- |
| Biogas Facility | Roll Forming Line |
| | |
| Road Rail Vehicles | Deeckel Maho machining centre |
| | |
LPA Receivership - Find out more >
London & South - Find out more >
Midlands & North - Find out more >
South West & Wales - Find out more >
Get in touch
Alan Austin
National Head of Asset Advisory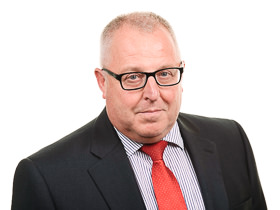 Glyn Grundy
Director - Asset Advisory
REGISTER FOR UPDATES
Get the latest insight, event invites and properties by email