Corporate insolvencies have steadily increased in the latter half of the year as the economic impact of the pandemic starts to hit and certain of the governments support measures have been lifted, however, we are yet to see the rush of insolvencies some predicted.

Price increases/shortages in materials, rising gas prices and supply delays have led to difficult trading conditions in certain markets and we are seeing this directly resulting in some of the insolvency work coming through.

We have had a steady number of plant and machinery auctions through the latter part of the year and auction sales prices remain strong for many asset classes; our recent online auction of the assets of RJ Morrall Ltd has shown that prices for used construction plant continue to benefit from the ever increasing lead times for new equipment.

It appears few sectors are safe in the current climate with a wide range of valuation and disposal work being undertaken in construction, printing, engineering, glass manufacturing, cable laying and more.
There were a few notable cases in the period including:
RJ Morrall Ltd.
We were instructed by RSM UK, the Liquidators of this residential development construction company, to value and conduct an online auction of its plant and equipment. On instruction LSH quickly attended the various sites located around Hampshire and Dorset to inspect the assets and provide a timely valuation report.

Our work in this case included arranging recovery of the more valuable plant from the sites into storage to allow a sale from a single site and ensuring the security of the plant pending sale. Construction equipment values have been strong and continued to be so with a well-attended auction and over 150 registered bidders.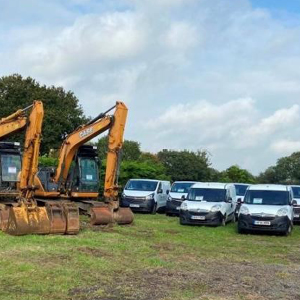 Winchester MD Ltd.
This case presented one of the more unusual retail classes we have dealt with during the year but when our team were asked to advertise for sale the business assets of this online retailer of CBD (Cannabidiol) products on behalf of the company prior to it entering Administration there was a great deal of interest. Discussions were held with several very interested parties and negotiations resulted in several offers that exceeded expectations.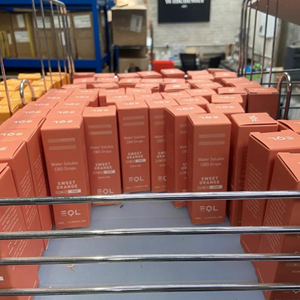 Samuel Daw & Co Ltd.
This historic retailer of school wear, menswear and formal suit hire based in Devon, could trace its roots back to the 1800s. Therefore, we were delighted to be able to successfully assist in the marketing of the Business and attempts to find a buyer. The sale to existing staff resulted in jobs being saved while our marketing demonstrated the Administrators achieved the best possible realisations for creditors. Our team were instructed by Portland Business & Financial Solutions in this matter.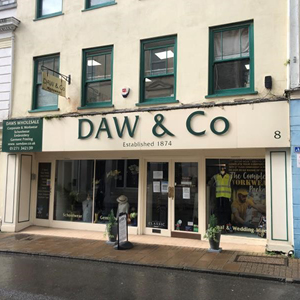 Pennine Stone Ltd.
Acting upon receipt of instructions from the company's Director we provided on site assistance as the company ceased trading. Following the company's closure, we received interest from a considerable number of parties who expressed an interest in the company's excellent cast stone manufacturing facility. A deadline was set for the submission of offers but regrettably this did not generate offers at a level we could recommend for acceptance and the decision was taken to proceed with disposing of the company's assets by online auction.

We conducted an online auction in December which attracted huge interest and significantly exceeded our client's expectations greatly surpassing the combined bids we received prior to the auction.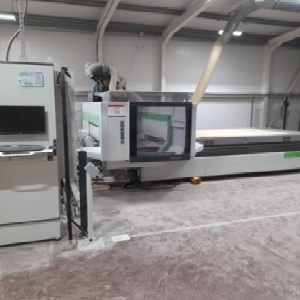 Jaycross Ltd.
We were instructed by Paul Ellison and David Taylor of KPR Corporate Recovery the Joint Administrators to assist in a sale of the motorhome business and to act also for the directors of the freehold property aspect as that was separately owned. With no acceptable offers for the business, we arranged for an online auction of the remaining fleet of mobile homes and all the showroom and garage equipment which was very successful with over £300,000 realised for the assets with the interesting statistic being that over 10,235 separate parties viewed the online catalogue with the lots attracting 84,720 individual views online.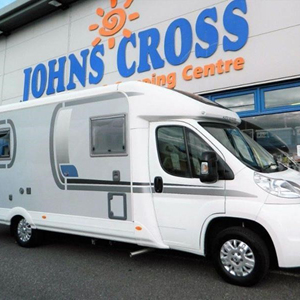 H & Askham Ltd.
Instructed by Nedim Ailyan and Ben Stanyon of FRP Advisory the Joint Liquidators to arrange a disposal of the company assets which were located at Erith in Kent and around the country and in France and Singapore and out on various North Sea wind turbine supply vessels. We managed to recover the majority of the assets as they arrived at various ports and a latterly a successful online auction was held with a sale by private treaty of the assets off the coast at St Brieuc in France and we hope to complete a sale of the assets in Singapore shortly.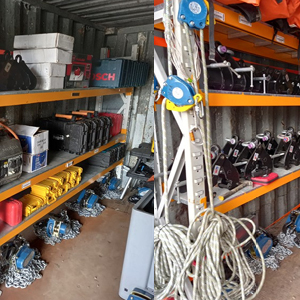 Everwood Ltd.
Instructed by the Liquidators James Hopkirk and Andrew Tate of Kreston Reeves to arrange a valuation and subsequent online auction of the woodworking plant and equipment. The online auction was very successful and the Director commented – 'LSH have been a pleasure to work with - just really nice, genuine people.'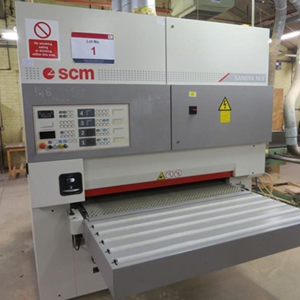 Get in touch
Tim Salter
Head of London and South – Asset Advisory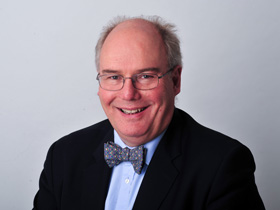 Chris Buller
Director - Asset Advisory
Paul Proctor
Director - Asset Advisory
REGISTER FOR UPDATES
Get the latest insight, event invites and commercial properties by email