In spite of the Pandemic, we have continued to be active in the market, acting on various valuations and asset disposals.
Despite the measures introduced by the government appearing to 'kick the can down the road' for a number of businesses, the effects of the COVID 19 crisis are readily affecting some already. No sector or business seems to be immune from the issues being experienced within the current market.
Primarily, good quality assets in the majority of sectors are well sought after, with keen interest both nationally and internationally on acquisitions. We have covered various sectors in the last few months including automotive, biomass, coaches, printing, charitable organisations, hospitality and leisure, just to name a few.
Despite this, there are some sectors that have been significantly affected by the lack of certainty in the market as we move closer towards 2021, with cash still being king, some markets are holding on to cash as opposed to investing and refinancing, this has been seen within the coach operator sector as eluded to below.
Some examples of cases work we have been involved with include:
Woodmat Ltd.
Woodmat Ltd was a biomass production facility of small wood chip pellets, which is a pre COVID closure. The site itself consists of various wood pellet production equipment including pulverizer, conveyor dryer, pellet / multi mills and other ancillary plant and equipment etc.

The sale was a bit of a concern initially, located in Bridgend we were provisionally affected by the Wales lockdown and subsequent lockdown in England, border closures were also a worry with anticipation for numerous assets being destined for export.

Despite this, the ability to undertake detailed descriptions, multiple photographs, telephone . video calls etc., provided us with the best opportunity to reach the market both nationally and internationally through targeted and general marketing both direct to dealers and end users, dedicated platforms as well as our extensive market database.

Google analytics illustrate the volume of traffic generated with over 16,000 page views and 4,114 unique page visits. As usual the last day of bidding saw extensive interest and significant bidding as the sale achieved way above our anticipated expectations.

Bidding was undertaken from all over the world, from Columbia, the USA and Romania, with successful bidders from both as well as Poland, Bulgaria, Ireland, and Scotland.

Some interesting results from the online auction include:
£17,000 - Fulton 60J gas operated steam boiler system (2008) 26 bids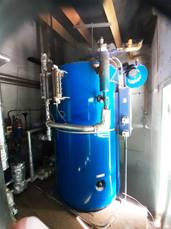 £14,200 – Andritz Sprout PM30 pellet mill (2008) 65 bids
£12,200 – Sprout Matador PM30 pellet mill (2001) 61 bids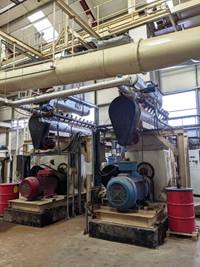 £6,100 – Libra/Sensacor surface mounted vehicle weighbridge – 42 bids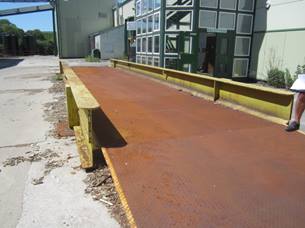 The Westdale Press Ltd, Double Six Press Ltd & East Moors Bindery Ltd – Menzies
A wonderful instruction of a large scale Printing, Binding and Book Production facility in South Wales.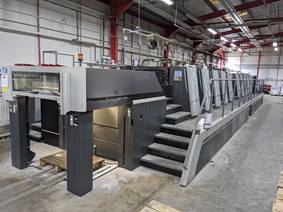 The print industry has been well briefed to the market over the last few years with changes to digital printing, the effects of Brexit and the associated uncertainty and the subsequent drop in cash flow created as a result of the uncertainty surrounding the COVID-19 outbreak.

Undertaking an initial campaign to try and rescue the business as a trading entity proved unsuccessful due to the associated position of the Companies.

However, as we have progressed to asset disposal, interest has been far and wide from both dealers and end users within the industry throughout Europe and the Far East, with prices remaining consistent with pre-COVID anticipation, highlighting again that good quality assets are still in demand and are able to retain their values.

The primary assets of printing and binding equipment have included two Heidelberg lithographic printing presses, 8 colour and 10 colour, Heidelberg and MBO combi folders, Polar N115 guillotine, Muller Martini 335 stitching line, Sitma polywrapping machine, Steinman coating machine and a Kodak CTP line. The above assets are well suited to a sale by way of private negotiation with marketing undertaken direct to dealers and end users and associated trade press such as Press Exchange and Print World.

The remaining ancillary plant, equipment and stock etc., progressed through to auction attracting over 250 registered bidders, over 54,000 page views and over 9,000 unique visits, and winning bidders from all over the UK, mainland Europe and India.


Bennett Coach Travel / Abbot Coach Travel – Castle Hill Insolvency / Lameys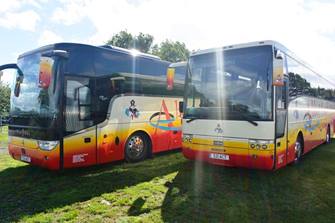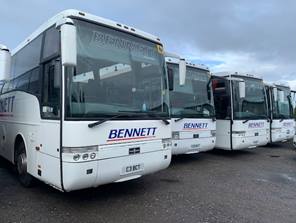 As you will be aware, the travel industry sector has been one of the worst hit due to Covid 19 and the coach operators have certainly felt the brunt of it. There has been some major casualties including the likes of national operators such as "Shearings" and many others, with the unfortunate likelihood of many more to come.

Here in the South West, we have seen our fair share with LSH recently dealing with fleet disposals upon behalf of the Liquidators of Abbot Coach Travel and Bennett Coach travel, both operating out of Newton Abbot.

As you might expect, resale prices for coaches have plummeted during this Covid 19 period to unprecedented levels due to the vast surplus of stock on the market at present and with this surplus growing. Older coaches which are in the 20 year old category are particularly badly hit , however, small coaches such as 38 seater, certain makes and younger coaches are still attracting a reasonable amounts of interest.

Bennett was a case in question offering a fleet of coaches aging from 2001 to 2006 and 38 to 70 seater, all being well maintained and in good condition. Ensuring that we fully exposed the coaches to the UK market place, interest was surprising vibrant and sales above valuation were achieved to both English and Irish operators.

In summary, this particular market is very volatile at present and care needs to be taken in placing the right level of valuation and fully exposing to the market place. Another important factor is the condition of the coaches as this can certainly affect resale values with such a surplus available.

Upcoming December Sales
Credu Charity on behalf of Menzies – Online auction of boat trailers, plant, machinery and other assets.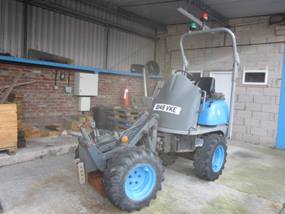 Wickwar Wessex Brewing Company on behalf of Cowgills – Online auction of 40 barrel production brewery, associated assets, plant and equipment etc.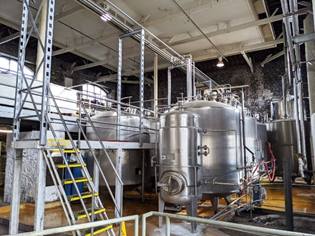 Get in touch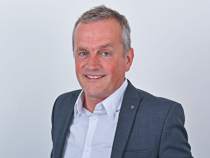 Simon Cornelius-Light
Director Asset Advisory – South West & Wales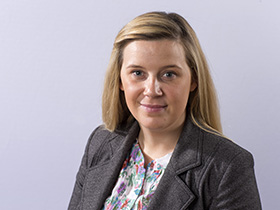 Rachel Bassett
Associate Director - Asset Advisory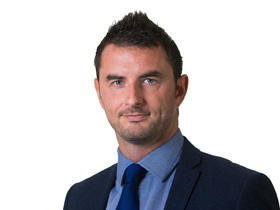 Jason Hall
Director Asset Advisory – South West & Wales
REGISTER FOR UPDATES
Get the latest insight, event invites and commercial properties by email