The South West and Wales has been kept busy throughout the period with a variety of instructions, what's clear is that no business is immune from the impact of the current climate. During this time the team have not only be able to undertake valuations but has had the ability to conduct all types of sales despite the restrictions in place. Some of the more notable cases we have been involved in include:
| | | |
| --- | --- | --- |
| Paul Davis Freight Ltd | Glevum Plumbing and Heating | Woodmat Ltd |
| | | |
| On behalf of Grant Thornton undertaking a valuation and sale of assets within the logistical sector via a series of private negotiated sales at sites both in mainland UK and Channel Islands. | On behalf of RSM undertaking a valuation and sale of assets via private negotiated sales, with the marketing of the properties now underway via Rachel Bassett. | A fully fitted Biomass facility located in Bridgend was put to the market and heading for online auction, generating good levels of interest from both the UK and export market. An offer for the assets as a whole was eventually accepted with a purchase of the assets in-situ. |
| Shapwick School | Brainwaves Rewards Limited | P2V Engineering (Devon) Limited |
| | | |
| The Education sector has seen three instructions during this time, to include the valuation and sale of assets at Shapwick School with realisations far exceeding expectations with an overall management of the site endeavouring to return assets and data to students and parents of the school. Marketing of this property is now underway via Rachel Bassett. In addition we have also looked at two language schools during this time which have been severely impacted with the cancellation of summer camps and international students. | A Cornish based educational equipment supplier was recently put the market by ourselves, following the appointment of Liquidators, Bishop Fleming, during the difficult Covid lockdown period, resulting in a considerable amount of interest in the business and assets, with the new purchasers preserving this long standing brand name, as well as generating significant funds for the benefit of the creditors in this Liquidation. | A precision engineering business based in Devon was recently sold by online auction on behalf of the Liquidators, Castlehill Insolvency, attracting buyers from as far as field as Turkey and Romania, confirming that there is still a good appetite for purchasing good quality machinery during this difficult trading period. |
In addition the team are working on various instructions within retail, hospitality and leisure, office fit out as well as professional firms whom also seeing the impacts of the recent COVID-19 Lockdown. The ability to conduct auctions was impacted briefly, but the ability to conduct and conclude sales via private negotiation and business sales was able to continue. As restrictions ease, auctions have resumed and interest in terms of registrations and bidding has proven to be well received on a national basis. The export market as yet is untested and we have sales in progress which will test this market in the short term and the ability for foreign buyers to inspect, purchase and transport assets. At present asset realisations have been strong where good quality product is put to the market.
The outlook for businesses within the region appears tough with warning signs continuing to be present in all sectors where cash is identified as being king. There is a fear that 'the can is being kicked down the road' for many businesses with the government measures in place and that the back end of the year could see a significant rise in restructuring cases during this time, unless the economy can respond quickly and confidence restored. With the team in the South West able to cover all types of asset and property valuations and sales from Aberystwyth to Lands End we are well placed to cover all manner of instructions that may
ABL Update - Find out more >
LPA Receivership - Find out more >
London & South - Find out more >
Midlands & North - Find out more >
Get in touch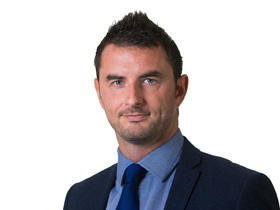 Jason Hall
Director Asset Advisory – South West & Wales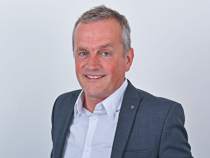 Simon Cornelius-Light
Director Asset Advisory – South West & Wales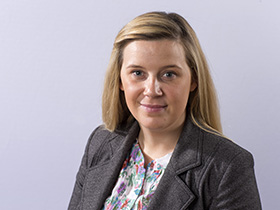 Rachel Bassett
Associate Director - Asset Advisory
REGISTER FOR UPDATES
Get the latest insight, event invites and properties by email