The second half of 2021 was certainly a tale of two halves; whilst government backed support packages were still in place, we witnessed, relatively speaking, a steady stream of insolvency based work, as well as private clients looking to retire or come out of certain industries where they envisaged problems arising into early next year.
As we moved through the second half of the year and government support packages were removed, we saw numerous businesses with a missing hole in their cash flows between work returning to some form of normality, and orders being completed, our initial impressions seem to suggest this increase will continue. Prior to the Pandemic the phrase 'cash is king' was the headline, and this is now becoming more and more apparent.
We are regularly asked if we are seeing any pattern emerging to our work flow, and in truth we have seen some impact with the travel industry but on review, the impacts of COVID, Brexit and the fuel crisis have had and continue to have far reaching effects.
The automotive sector, particularly second / third tier contractors, are feeling the effects of the micro-chip and other parts shortages, causing a knock on effect to orders, leaving them with a financial void to fill alongside orders dropping off a cliff and limited communication on when this might return. Haulage, logistics and farming industries, where margins are tight and operating on fixed contracts are feeling the pinch from increased freight / logistical costs. The energy sector as many of you may well be involved with is hard hit, with wholesale prices fluctuating drastically on a daily basis, many more small scale operators will not have the economies of scale to operate loss making fixed customer contracts, with the majority falling into the SOLR process via OFGEM.
In our summer newsletter we talked of the potential of a time bomb associated with Brexit, the Pandemic and other external factors such as the energy crises creating a perfect storm, resulting in an increase in insolvency activity. From the nature of some of the instructions identified above, this perfect storm over the last two months seems to be coming to fruition. It may well be too early to accurately assess the fall out, and it may well be a spike in activity, but the early signs are that insolvency will increase
It has been interesting to be involved with a number of Pre Pack's during this time which have been subject to review by the evaluator, and so far these appear to be supported. Against the alternative options of closure and potentially limited asset realisations, this has been a welcome outcome from the changes in legislation.
Online Auctions
Henry W Pollard & Sons Ltd / Blake Joinery
A long standing builders originally established in 1860, we were instructed by the Liquidator, Bishop Fleming to attend at various construction sites across the South West undertaking lock changes and generic site security. Asset valuations were undertaken of motor vehicles, construction equipment, stock and woodworking equipment, as well as two freehold properties in Bridgwater. Interest was shown in Blake Joinery as a whole, with a deal secured with the re-employment of a number of skilled joiners. The assets of Pollards proceeded to auction with over 180 registered bidders and realisations achieving above initial expectations.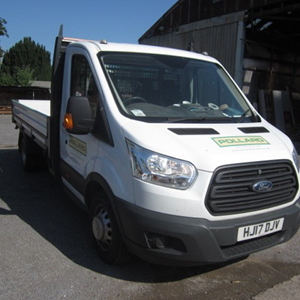 I Knibb
Acting on behalf of the Liquidators, Richard J Smith & Co, we marketed and sold the assets of I Knibb & Son, precision engineers based in Falmouth, selling over 500 lots of quality CNC and conventional machine tools and equipment and attracting over 200 bidders from the UK, Europe, Asia and US.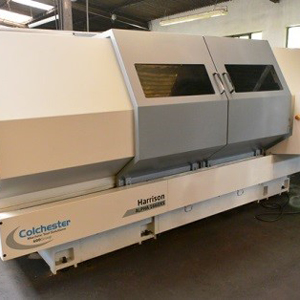 S.W.E.F.C.O
An engineering firm located in Newport, South Wales, we were instructed by the Directors to undertake an online auction of assets to include press brakes, presses, welders, lathes, drum sander, associated equipment and forklift trucks. Despite much of the equipment being dated, through appropriate marketing channels we were able to find buyers for the majority of assets to achieve realisations in-line with estimations.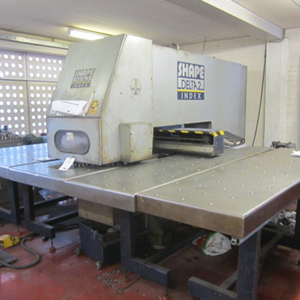 RDL Meters - Business Sale
We were instructed to market the business and assets of this long established secondary electric meter manufacturer based in Paignton. After a successful marketing campaign, our team were able to source a buyer for an in-situ sale of the business as a whole, enabling for this quality brand and business to be sold via Administrators, Thomas Westcott and more importantly keeping this existing skilled workforce employed.
Gribbles Butchers
The Directors of Gribbles Butchers in Devon, we are undertaking an online auction of assets to include meat Processing & butchery Equipment, cold Rooms, chilled retail displays and refrigerated vans, etc.
Supreme Engineering Limited and Southern Engineering Equipment Limited
By order of the Directors due to the proposed liquidation, this auction has only recently closed on the 20th January. The sale included various CNC Milling machines, lathes, turret mills, cutting, grinding and associated engineering equipment. Recent auction results in 2022 identify that there is still a strong demand for good quality assets with buyers both domestically and internationally.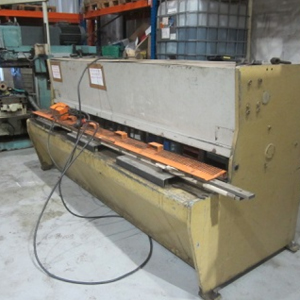 Upcoming Auctions
Valley Produce Limited
Valley Produce Ltd on behalf of the Administrators RSM Restructuring Advisory LLP, operated as alternative arable farm, producing various herbs to include Thyme, Mint and Chives etc., as well as Chinese vegetables. The auction includes a complete range of tractors, herb harvesters, cultivators, irrigation equipment, food processing and packaging and motor vehicles. The online auction closes on the 10th February 2021, to view this auction please click here.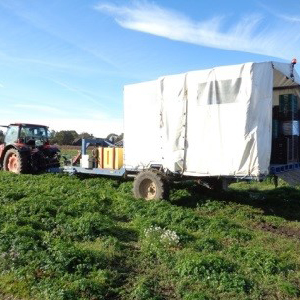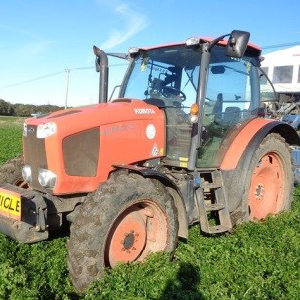 South West Based Micro Brewery
Coming soon in February we have a 6-barrel capacity microbrewery with associate brewing equipment, forklift and motor vehicles etc.

Long Service
Congratulations to two of the members of the South West region on long service recognition with Jason Hall clocking up 15 years and Rachel Bassett 10 years in November of this year.
From everyone in the South West & Wales, we wish you a Happy New year and we look forward to seeing everyone hopefully in person during the course of 2022.
Get in touch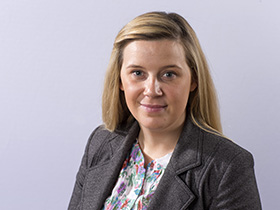 Rachel Bassett
Associate Director - Asset Advisory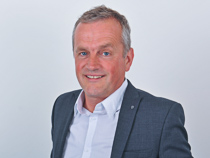 Simon Cornelius-Light
Director Asset Advisory – South West & Wales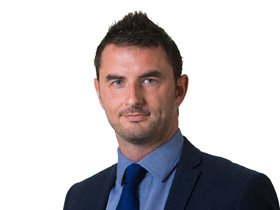 Jason Hall
Director Asset Advisory – South West & Wales
REGISTER FOR UPDATES
Get the latest insight, event invites and commercial properties by email