The Asset & Debt Advisory team have had a busy start to the year, with some big projects underway prior to Covid-19, a team restructure and then joining the wider MBA team, which has helped us in streamlining our services and debt advisory offering. The uncertainty of lockdown and the position we now find ourselves in with restrictions slowly being lifted has certainly not slowed the pace and our team have been on hand throughout to provide property and debt advice to our widespread clients.
The travel restrictions and social distancing guidance caused issues with property inspections but we have worked with our clients and were able to provide high level advice on a desktop basis or via external inspections where permitted. We also mastered the art of video meetings and have enjoyed many business and project updates from the comfort of home with colleagues, clients and associates alike. As with a lot of businesses we have seen how efficient and time saving these 'online meetings' can be but we also look forward to catching up with our clients face to face in the not so distance future.
As would be expected the number of LPA Appointments decreased during lockdown with many Banks and lenders putting these on hold whilst most businesses had to close their doors. We found the need for advice increased during this time, with both lenders and businesses wanting assistance to determine the position of their property asset values as well as strategic options available to them during this difficult time.
During lockdown we continued to press on with previously agreed property sales and the large majority of these completed at the same levels and timescales agreed. Of note was a part built residential site with terms agreed the week before lockdown managing to complete within 30 days despite the issues faced with the new insurers requesting to inspect the buildings prior to placing under their cover.
With restrictions lifted and property viewings now permitted we have brought a number of new properties to the market on behalf of both LPA Receivers and Insolvency Practitioners. It has been positive to see some of these already under offer and in 'legals', having exceeded our pre-Covid expectations.
Please find a range of properties we have recently been instructed to market on behalf of Administrators below
We will shortly also be bringing Shapwick School in Somerset to market which boasts a large stone built former manor house along with its playing fields and various additional buildings within the village.
Shapwick School
The last week has also seen an increase in new appointments coming through from a variety of lenders which we can successfully undertake within current guidelines. The need for strategic and pre-appointment advice continues to increase as many lenders are concerned about the financial fall out over the next 12 months.
Third party and Government Organisations are now back in action which means we have been able to progress with matters on LPA Appointments which had previously been on hold. A recent high was the granting of planning for a mixed use residential and commercial scheme on a former convenience store which we are currently appointed on in Swansea.
| | | |
| --- | --- | --- |
| Regent Street, Doncaster | Restaurant in Derby | Morriston Superstore |
| | | |
| A residential investment that we have recently been marketing on behalf of LPA Receivers. The property is now Under Offer. | A restaurant we have recently been marketing on behalf of Administrators that is now Under Offer | A property over which we are appointed LPA Receivers that has recently been granted planning permission for a mixed use residential and commercial scheme. |
We are seeing Lenders and Insolvency Practitioners prepare themselves for what is likely to be an extremely busy second half of the year and beyond. In line with this preparation, we as a team have been successful in being selected or re-selected to be on a number of lender panels for their future work over the last few weeks. Our success is widely down to our broad insolvency offering which we can undertake on a regional basis, having LPA Receivers and advisors positioned to cover the whole of the UK.
The last few months have been difficult for individuals and businesses across the world but as a team we have overcome obstacles and believe we have come out of this stronger. Our inclusion within the MBA team is an extremely positive step in now being able to offer a joined up service covering Receivership as well as property and asset advice and sales. We would be happy to assist and work with new or existing clients on any projects you may have, please feel free to get in contact if you think we can help.
Find out more > - South West & Wales
Find out more > - Midlands & North
Find out more > - London & South
Find out more > - ABL Update
Get in touch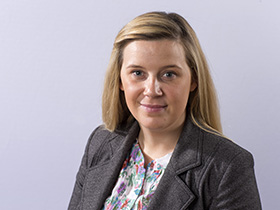 Rachel Bassett
Associate Director - Asset Advisory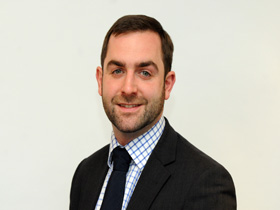 Richard Durkin
Director - Capital Markets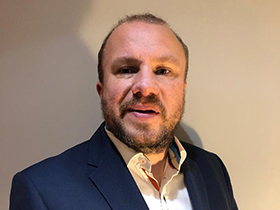 Nick Blackwell
Director - Asset & Debt Advisory
REGISTER FOR UPDATES
Get the latest insight, event invites and properties by email