Better, together
As a people business, we recognise that much of our value lies in your unique experiences, backgrounds and viewpoints and how we can bring these to the table when we are providing our clients with the insight, advice and service excellence that they need from us.

That's why we continue to be committed to supporting a working environment where we all feel welcomed, valued and empowered to achieve our full potential; where our diversity is our strength and where there are no barriers to success and achievement.

Our LSHTogether programme is how we will drive this going forwards; encouraging and supporting a culture that celebrates our diversity and promotes inclusion.
We look forward to sharing ways that you can get involved and help shape our future.




Actions
Data monitoring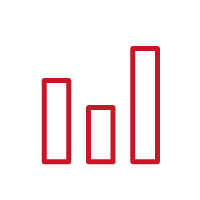 Accreditations & external partners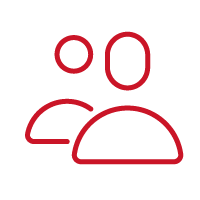 Learning resources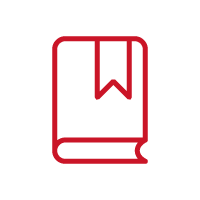 Early careers
Gender Pay Gap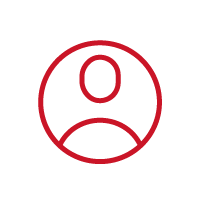 Diversity Networks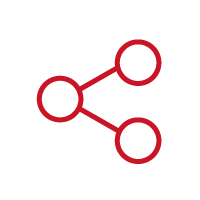 Policies & procedures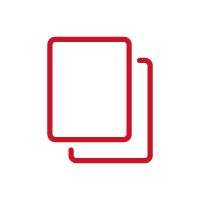 Data monitoring
When developing programmes and initiatives to help drive diversity & inclusion, it is really helpful for us to understand how our workforce is made up. Understanding who our people are helps us to make sure any changes we make are relevant, have impact and are valued.
Updating your personal profile within CoreHR is easy to do. Its confidential and we only ever report using consolidated data. That means all of the data is anonymised and individuals cannot be identified.

Update your data now
Accreditations & external partners
Changing the face of property
We are proud to be a member of Changing the Face of Property, launched in 2012, by a number of major property firms. CTFOP aims to increase diversity and inclusions across all levels of our business and raises awareness of careers in the property industry through the programme Property Needs You.
Open Plan Diversity Charter
LSH is proud signatories of the
Property Week Open Plan Diversity Charter
, and LSH Together forms a large part of our commitment to this charter.
Learning resources
Online Training Resources
We actively encourage all our people to undertake the following online training courses;
My Training – Compulsory Training provided via our Compliance System
The Equality Act
Diversity & Inclusion
Unconscious Bias, Diversity and Performance
GoodHabitz - Optional Training available via our new interactive Online Training Platform
Focussed Training
We will also be rolling out focused training for Hiring Managers and People Managers, including our Senior Leadership team, to support these initiatives.
Early careers
Our Early Careers programme can be a force for change in this space. By widening our reach we hope to attract talented individuals who may otherwise be unfamiliar with the opportunities a career in property can bring.
In doing so we will positively expand our talent pipeline to include a diversity of experiences, backgrounds and viewpoints, allowing us to provide our clients with the unrivalled insight, advice and service excellence that they need from us.
Our focus areas are;
Property Needs You
We are active supporter of Property Needs You, which is a UK wide initiative that aims to work with young people, parents, teachers and careers advisors to help young people make the most out of the opportunities that the property sector could offer career wise.
Gender Pay Gap
The Gender Pay Gap across our industry is well publicised. LSH is taking positive action through reviewing policies, procedures and barriers to progression for women in our organisation. This forms part of our long-term strategy.
Our action plan is here.
2019 to 2020

2021 to 2022

Reviewed and improved Maternity, Adoption and Paternity Pay Package and Policies

Introduced Maternity Mentor Scheme

Reviewed and improved Return to Work Support

Partner with Real Estate Balance to offer access to;

REB Networking and training events
REB Working Parents' Network
External Mentoring Opportunities

Reviewed and improved Flexible Working Policy to support colleagues from day 1 of employment.

Supported the Working Families 'Happy to talk about flexible working Campaign'

Establish internal network to;

Provide peer support
Improve talent pipeline
Help steer the agenda
Provide our people with a voice

Partnered with Recruitment site Working Mums.co.uk
Introduce Sponsorship programme
Diversity Networks
A major part of the LSH Together agenda is the creation and support of networks across our business. These networks will enable our people to;
Make connections with colleagues outside of their existing local office network

Offer strong peer support
Share relevant and similar experiences
Improve our talent pipeline
Gain advice from others and be challenged in a safe and supportive environment
Discuss topics that are relevant in a safe environment
Arranging both open and closed events to network, learn and celebrate diversiy.
Click here to join our network.
For further information contact together@lsh.co.uk
Policies & procedures
ED&I Policy
What is Equality, Diversity & Inclusion?
Equal Opportunities Policy
Equal Pay
Bullying & Harassment Policy & Procedure
Coming Soon

Becoming an Ally

Coming Soon

Understanding Privilege
GET INVOLVED
Want to find out more? Then get in touch and join the conversation with LSH Together.
Get in touch