Better, together
We believe a diverse and inclusive culture is one where everyone succeeds. That's why we're commitment to creating an environment where we all feel welcomed, valued and empowered to achieve our full potential.
Our value as a business lies in the unique experiences, backgrounds and viewpoints of our people. It's simple really. We believe that the more we know and understand about each other, the more respectful and inclusive we can become.
LSH Together is our journey to becoming a more diverse and inclusive LSH. And it's a journey that we are going to make together.




Actions
Diversity monitoring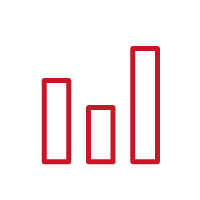 Early careers
Gender Pay Gap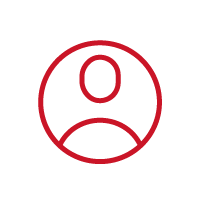 Diversity Networks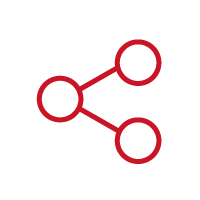 Policies & procedures
Diversity monitoring
As the age old saying goes 'What gets measured gets done'.
By regularly collecting, monitoring and analysing diversity data, we are better able to drive focused programs and initiatives to help support our overall D&I agenda, and measure the results.
Our data currently tells us that our workforce is predominantly White (65%) and that we have more men than women in senior level roles. To find out what action we are taking to address these gaps, see Early Careers, Gender Pay Report and Diversity Networks.
We are committed to collecting Diversity monitoring data at every stage of our employment practice and encourage all our people to support us with this.
Update your Diversity monitoring data now via CoreHR.

Early careers
Current industry data suggests that the majority of professionals working in commercial property were introduced to the profession by someone they knew. In order to promote careers in the industry to young people from diverse background, LSH operates its own School Outreach Programme (link from MW) and actively supports Property Needs You
Gender Pay Gap
In 2019, we established our Diversity and Inclusion Steering Committee. With support from Senior Leaders, the role of the committee is to;
Engage with underrepresented groups to ensure they have voice
Champion and facilitate awareness within the organisation
Help steer the agenda, and provide advice and guidance to the business on best practice
Challenge the business to help to maintain progress towards becoming a more inclusive workplace.
You can find out more about the committee, and the areas of diversity they represent here;

Aasia Mohammad,

Religion & Beliefs

Leo Hammond,

Race & Ethnicity

Matt Barter,

LGBTQ+

Carla and Jack Roberts,

Gender Equality

Kirsty Wilkojc,

Parent & Caregivers, Disability
Diversity Networks
We would like to support our committee in establishing formal internal networks that allow our people to;
Make connections with colleagues outside of their existing local office network

Offer strong peer support
Share relevant and similar experiences
Improve our talent pipeline
Gain advice from others and be challenged in a safe and supportive environment
Discuss topics that are relevant in a safe environment
Arranging both open and closed events to network, learn and celebrate diversiy.
Click here to join our network.
For further information contact together@lsh.co.uk
Policies & procedures
ED&I Policy
What is Equality, Diversity & Inclusion?
Equal Opportunities Policy
Equal Pay
Bullying & Harassment Policy & Procedure