Business Sales

OFFERS INVITED
JD Norman Lydney Ltd
Greensand Casting Foundry and Finishing Machinery for the production of Chilled / Ductile Iron Camshaft Castings
On the instructions of Sean Bucknall and Graham Randall of Quantuma the joint administrators of JD Norman Lydney Limited
Location: Gloucester, UK
Offers Invited: Immediately


Facility & Equipment to include
(Subject to Availability)
Formerly a leading manufacturer of semi-finished, chilled grey iron camshaft castings primarily for automotive, industrial, and motorcycle engine applications. The customer base included Ford (through Linamar), Jaguar Land Rover and Volvo.
Fully equipped foundry and manufacturing facility extending to a total of 64,000 sq ft (5,948 sq m) on a site of 16.35 acres. Approximately 12.6 acres of the site is owned freehold.
Foundry constructed in 1991 at a cost of £11.5M and has a capacity to produce approximately 5 million chilled iron camshafts per annum. Flexibility to cast a wide range of engine, transmission and driveline products.
Secondary operations at the plant include fettling, end facing, and deep-hole drilling.
Recent Annual Net Sales for the operation were c.£21 million.
FURTHER INFORMATION & NON-DISCLOSURE AGREEMENT

A data room of information on the facility is available to prospective purchasers. Please download an NDA via the link and return it to Jan Hills jhills@lsh.co.uk and login details will them be sent to you.
IMPORTANT

This briefing sheet contains information supplied by company personnel. LSH provides no warranties or indemnities in respect of such information. All interested parties must rely on their own investigations when reviewing this opportunity.
Get in touch
Roland Cramp
Director - Asset Advisory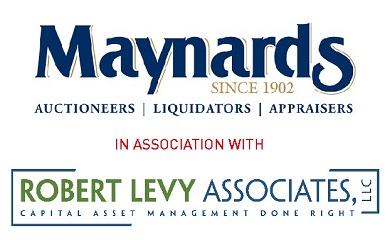 Daniel Gray
Maynards Europe GmbH