Private Treaty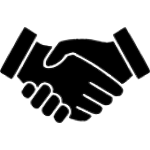 OFFERS INVITED
Online health products website www.healthmonthly.co.uk and over 220 associated domain names
Domains relating to health foods, vitamins, supplements, fitness, retail, toys, e-cigarettes, child's play, Jersey, pets, etc. (please refer to schedule for list)
By order of Alan Roberts & Ben Rhodes of Grant Thornton, Joint Liquidators of Agent Limited (in liquidation) and Authentic Produce Limited (in liquidation)
Location:
UK
Bidding ends: 23 Apr 2021 from 12.00 PM
Offers Invited: at the earliest opportunity
Subject to Availability:
Over 220 domains relating to health foods, vitamins, supplements, fitness, retail, toys, e-cigarettes, child's play, Jersey, pets, etc. (please refer to schedule for list of names)
Website & Domain
Online health products website www.healthmonthly.co.uk
Custom built LAMP (Linux Apache, MYSQL, PGP) stack
Accounting, inventory management & fulfilment systems a combination of Microsoft Dynamics Nav 2013R2 & Orbis Taskcentre
Website products, images & descriptions: 16,326
ERP System products: 78,907 (Imported from vendor data)
Website records: 1,102,046
ERP system customers: 1,156,059
ERP System customers not Amazon marketplace: 500,274
Email Newsletter Subscriptions: 80,000
ERP System Vendors, including historic price list: 307
Typical landed cost stock holding necessary to achieve £6m in sales were floating £600k
Average 20-40% margin depending on economies of scale on each SKU
Financials:
1 January 2017 to 31 December 2020:
Users 3.1m
Revenue £15m
Conversion rate: 7.3%
Sessions 5.3m
Last Calendar Year:
Users 729k
Revenue £2.7m
Conversion rate: 5.59%
1.2m
Please Note: This item will be sold under current GDPR guidance to an organisation to use it for the same purpose for which the data was collected. The purchaser will therefore need to obtain their own consent from the data subjects (or otherwise secure their own lawful basis) to continue its use, and in order to market to them for a different purpose.
VALUE ADDED TAX:
These Intangible Assets are currently located in the TAX jurisdiction of Jersey. Therefore the following VAT /GST rules apply
Assets bought by a resident of Jersey – No GST will be applied
Assets bought by a resident of any other country – you will be invoiced under the reversed charge rules so no VAT/GST will be applied to your invoice but it will be your responsibility to apply any VAT due under your own jurisdictions rules where applicable
VAT on Buyers Premium:
UK Purchasers – Standard rate of 20%
Overseas Purchasers (including Jersey) will be zero rated as outside the scope of UK VAT/ but it will be your responsibility to apply any VAT/GST due under your own jurisdictions rules where applicable
Acceptance of final highest bids is subject to client approval

All assets are sold as seen, without warranty and remain the property of the vendor until cleared funds are received in full - Viewing is strongly recommended

For full details of viewing, clearance payment, export terms and specific arrangements refer to Notice to Purchasers

All assets are sold in accordance with our Standard Terms and Conditions of Sale and Special Terms and Conditions

Lambert Smith Hampton is regulated under the Money Laundering Regulations 2017 and will not accept transactions in cash which exceed £7,000 under any circumstance
Exporting
Get in touch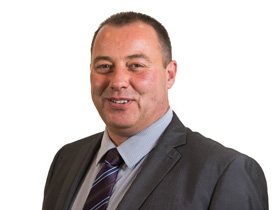 Adam Marx
Senior Valuer - Asset Advisory Bidding & Accounts
Auctions - Asset Advisory