Sven Christiansen Plc – Disposal of Assets
In January 2022 LSH were instructed by the Directors of Sven Christiansen PLC and their advisors to provide a valuation of their plant and machinery assets in order to assist with a proposed sale of the business. The assets consisted of very good quality modern woodworking machinery, metal fabrication machinery, finishing machines and warehouse transport and equipment. These assets were used for the production of high end office furniture and equipment.
Unfortunately, despite plenty of interest, it was not possible to conclude a deal and so we were instructed to arrange a disposal of all the assets within a very timeframe due to the very onerous ongoing holding costs.
The site consisted of three large Industrial units all next door to each other and each housing a different part of the manufacturing process so our initial task was to see if any of the units could be vacated quickly. As all the metal fabrication machines were quite old we decided to sell these assets as a package by private treaty in order to be able to hand the unit back to the landlord. We approached a number of our regular buyers for assets of this type and agreed a deal within 24 hours of marketing it and the clearance of the unit was completed within a week of concluding the deal.
Alongside this private treaty sale we commenced the preparation and marketing for the woodworking machinery. Having already valued these assets we were aware that they would generate a lot of interest in the market place so we chose to arrange an auction sale within a very short timeframe for a sale of this size.
The marketing plan was key due to the limited exposure time so a targeted mailshot was issued alongside the usual advertising in relevant publications and by the view days we had parties booked in to view from Italy, Germany, Poland, Ireland, Pakistan as well as throughout the UK.
On the day of the Online Auction there were 244 individual approved bidders and after some frenzied bidding the sale eventually closed out realising a total in excess of £650,000 with some 91 successful bidders.
The highlights of the sale were:
Lot Description
Hammer Price
Number of Bids

Homag type Profi KAL 370/11/A20/WZ




single sided edge bander,




Serial no: 0-200-95-2584 (2018) with PLC control, TBL 100 infeed, 12 strand tape feed trolley, TFU 240/2/30/12/155 boomerang return / material handling system (2018), controls and safety guarding

£140,000

6

Homag type Centateq E-310 (Venture BMG 310/42/V/K 18 spindle CNC
processing centre (4,200 x 1,350mm) Machine no: 0-201-84-9722,
(2018), with Homag PLC control, twin tool change, c axis, drill (12/6),
edge banding and guarding
£120,000
37
Holzma type Profi HPL300/38/22 auto panel saw (pressure beam),
Serial no: 0-240-95-3768 (2016) with PLC control, manual front load and
automated rear handling with roller in / out feed and guarding
£74,000
55
Homag type HPP130/32/32 front loading auto panel saw (pressure
beam), Machine no: 0-341-95-7933, (2018) with Homag Power control,
board handling and guarding
£44,000
33
Once the auction had concluded the task of clearing the site commenced making sure that payments were collected for all sales, Risk Assessments provided and verified and a strict timetable put in place to ensure that all parties collecting their assets were able to do so safely and without obstructing or interfering with each other. This was done within a 4 week period meaning that the whole process from obtaining the initial instruction through to handing the keys back to the landlord was only 8 weeks.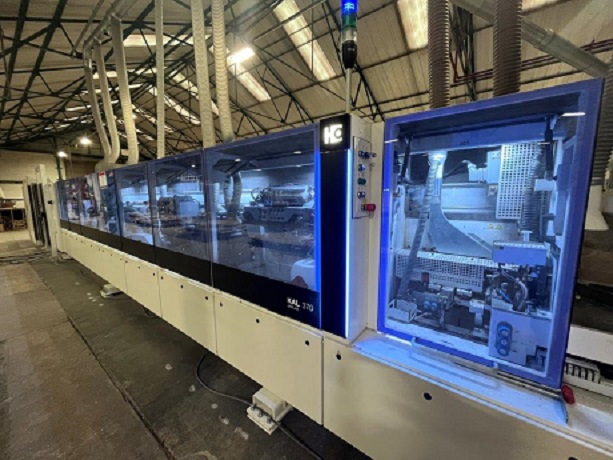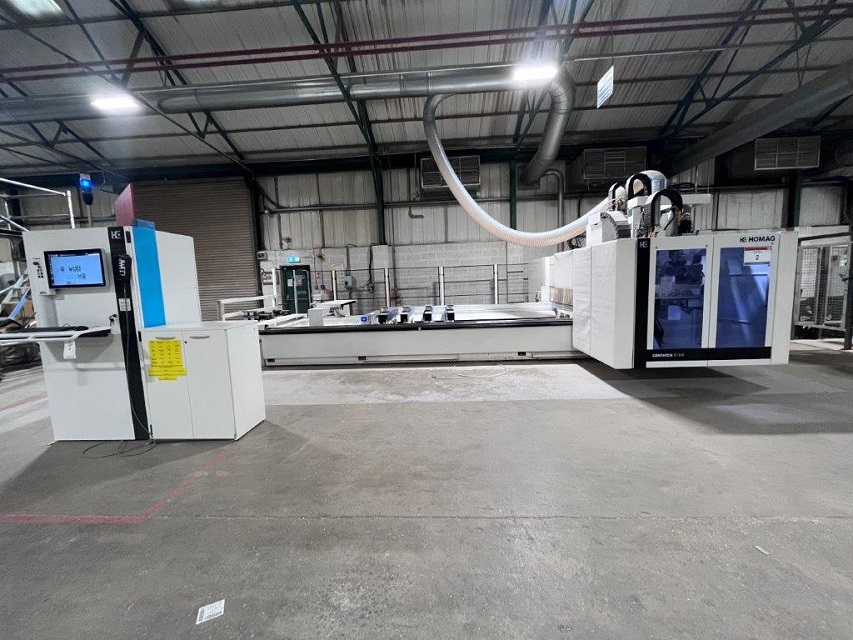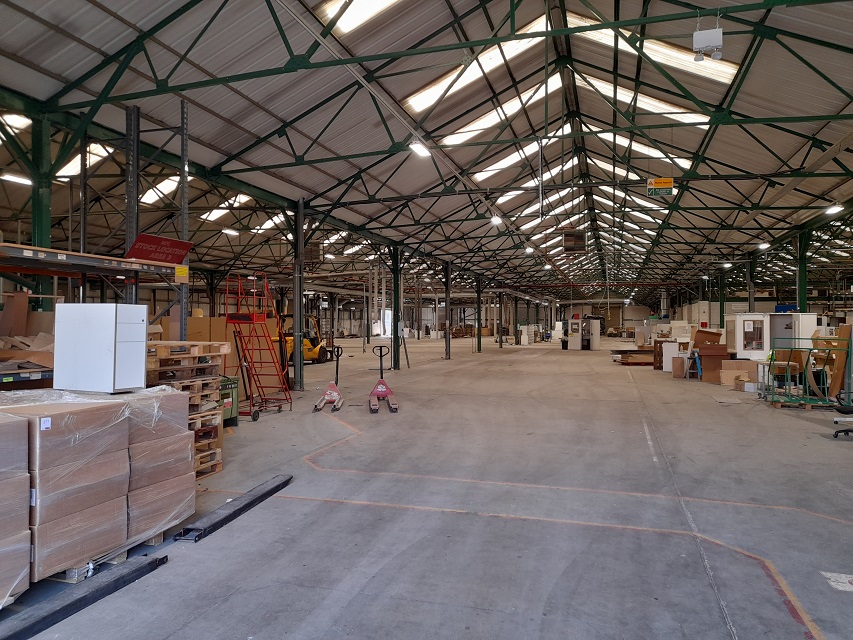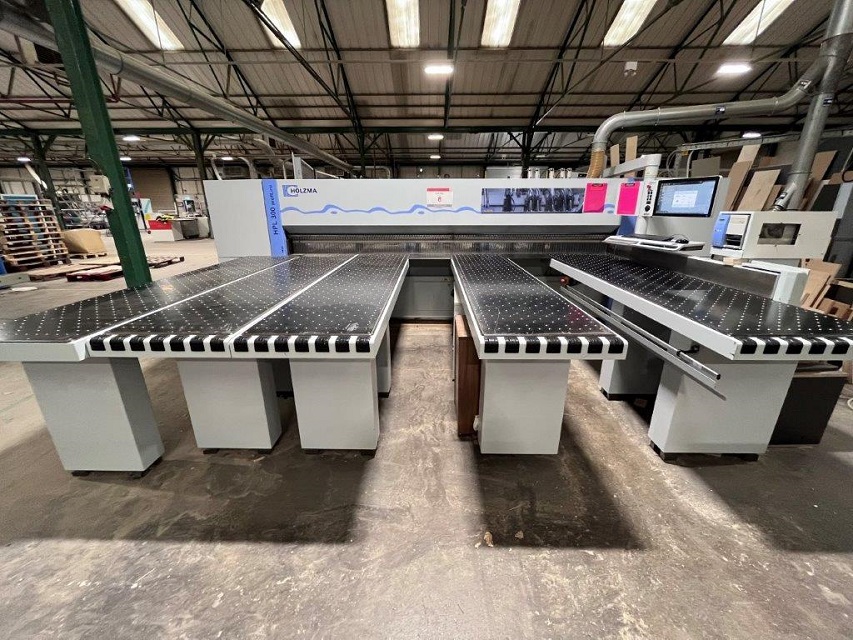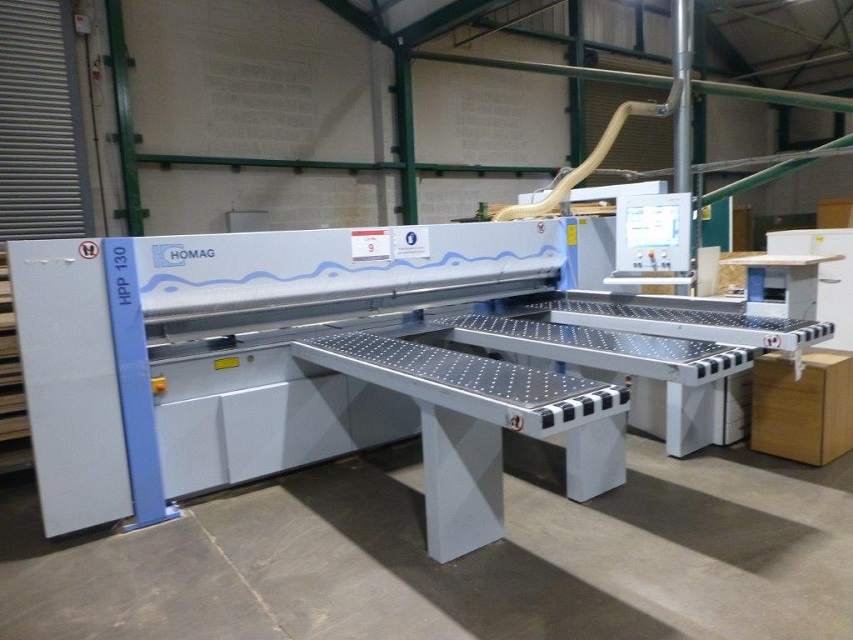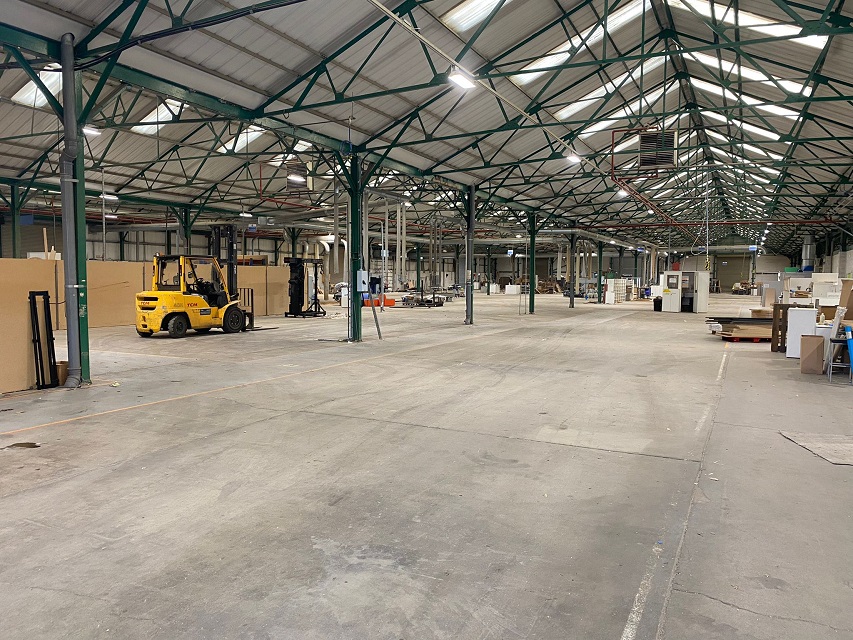 REGISTER FOR UPDATES
Get the latest insight, event invites and commercial properties by email